CALIFORNIA PEOPLE SEARCH!
✔ Contact Info
✔ Phone Numbers
✔ Criminal Records
✔ Income Info
✔ Neighbors
✔ People's Age
✔ Property Ownership
✔ And Much More


SEARCH PEOPLE IN CALIFORNIA
Searching for people in California? Enter a name and press the search button and our USA people search will quickly locate and tell you where in California that person lives. The result includes address, telephone number, criminal records, income, property records, and more.
---
Get 7-day full access to unlimited
California people search
reports for only
$
2.95
.
The report includes:
Phone Number
Address
Public Records
Criminal Records
Property Ownership
Vehicle Records
Education
Occupation
Income
Age
Gender
Arrests
Assaults
Sex Offenses
Speeding Tickets
Court Records
Conviction Details
Jail Records
Police Report
Driving Violations
Mugshot(s)
Bankruptcy Filings
Social Accounts
Email Addresses
Census Records
Immigration Documents
Articles From Newspapers
Birth
Death
Marrige
Divorce
Photos
Military Records
.......and much more.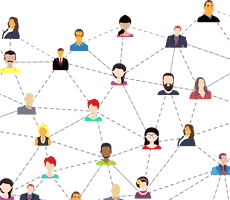 ---
Find People In Cities Like:
Los Angeles
San Diego
San Jose
San Francisco
Fresno
Sacramento
Long Beach
Oakland
Bakersfield
Anaheim
Santa Ana
Riverside
Stockton
Chula Vista
Fremont
Elk Grove
Palmdale
Corona
Salinas
Pomona
El Monte
Berkeley
Downey
Costa Mesa
Inglewood
Irvine
San Bernardino
Modesto
Oxnard
Fontana
Moreno Valley
Glendale
Huntington Beach
Santa Clarita
Garden Grove
Santa Rosa
Oceanside
Rancho Cucamonga
Ontario
Lancaster
Torrance
Hayward
Escondido
Sunnyvale
Pasadena
San Buenaventura
West Covina
Norwalk
Carlsbad
Fairfield
Elk Grove
Palmdale
Corona
Salinas
Pomona
Torrance
Hayward
Escondido
Sunnyvale
Pasadena
Orange
Fullerton
Thousand Oaks
Visalia
Concord
Roseville
Santa Clara
Vallejo
Simi Valley
Victorville
Richmond
Murrieta
Burbank
Antioch
Daly
---
State of California Total Population:
40 Million Residents

Capital City:
Sacramento

Largest Cities:
Los Angeles: 3,976,322
San Diego: 1,406,630
San Jose: 1,015,785
San Francisco: 870,887
Fresno: 522,053
Sacramento: 495,234

Bordering States:
Arizona, Nevada, Oregon
---
About California Public Records
A public record in the state can be everything from photographs, documents in handwriting and typewriting, books, recorded sounds, information on a computer, and other items developed or received by a public staff member. The California Public Records Act (CPRA) guarantees the public the right to government records except where exempt by law.
The state of California allows the public to request most public records. But in some circumstances, like certain investigative records, personnel records, and confidential legal advice, the documents may be kept confidential.
---
A Short History Of California
In the 1700s the first Spanish missionaries arrived in California. California became a U.S. territory in 1847, as part of the treaty ending the Mexican-Amercian War. In 1848 the discovery of gold at Sutter's Mill inspired a wave of settlers to head to the west coast in search of fortune. In 1850 California became the 31st state.

California is the third largest state behind Alaska and Texas. With millions of acres of farmland, California leads the U.S. in agricultural production. The state is also home to famous cultural institutions and national parks including Hollywood, Disneyland, Alcatraz, and the Golden Gate Bridge.