✔ Contact Info
✔ Phone Numbers
✔ Criminal Records
✔ Income Info
✔ Neighbors
✔ People's Age
✔ Property Ownership
✔ And Much More


SEARCH PEOPLE IN ILLINOIS
Searching for people in Illinois? Enter a name and press the search button and our USA people search will quickly locate and tell you where in Illinois that person lives. The result includes address, telephone number, criminal records, income, property records, and more.
---
Get 7-day full access to unlimited
Illinois people search
reports for only
$
2.95
.
The report includes:
Address
Phone Number
Criminal Records
Public Records
Vehicle Records
Property Ownership
Education
Occupation
Income
Age
Gender
Speeding Tickets
Arrests
Assaults
Court Records
Conviction Details
Sex Offenses
Jail Records
Police Report
Driving Violations
Mugshot(s)
Bankruptcy Filings
Social Accounts
Email Addresses
Census Records
Articles From Newspapers
Immigration Documents
Photos
Birth
Death
Marrige
Divorce
Military Records
.......and much more.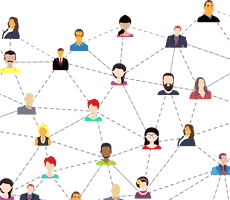 ---
Find People In Cities Like:
Chicago
Aurora
Joliet
Rockford
Naperville
Springfield
Peoria
Elgin
Waukegan
Cicero
Champaign
Bloomington
Decatur
Arlington Heights
Evanston
---
State of Illinois Total Population:
12,8 Million Residents

Capital City:
Springfield

Largest Cities:
Chicago: 2,720,546 - Aurora: 200,661 - Rockford: 148,278

Bordering States:
Indiana, Iowa, Michigan, Kentucky, Missouri, Wisconsin
---
About Illinois Public Records
The Illinois Freedom of Information Act is the law governing public records and access to them. It can be everything from photographs, recordings, information on a computer, to documents, books, and maps, regardless of physical form or characteristics. Any organization or agency that is financed by a form of unity government, creates, collects, stores, and maintains the records.
Most public records are available but documents that could interfere with police investigations or safety, medical information, social security numbers, tax IDs, and other sensitive details are not a public record.
---
A Short History Of Illinois
The first Europeans to visit Illinois were the French explorers Louis Jolliet and Jacques Marquette in 1673. The region was ceded to Britain after the French and Indian War. After the American Revolution, Illinois became a territory of the United States and achieved statehood in 1818. Chicago became a booming metropolis, and even the fire of 1871 could not stunt its growth.

In the second half of the 19th century, the great need for workers in the mills, rail yards, and slaughterhouses made Chicago a popular destination for immigrants and freed blacks. During Prohibition Chicago became synonymous with bootleg liquor and gangsters like Al Capone.