✔ Contact Info
✔ Phone Numbers
✔ Criminal Records
✔ Income Info
✔ Neighbors
✔ People's Age
✔ Property Ownership
✔ And Much More


SEARCH PEOPLE IN MINNESOTA
Searching for people in Minnesota? Enter a name and press the search button and our USA people search will quickly locate and tell you where in Minnesota that person lives. The result includes address, telephone number, criminal records, income, property records, and more.
---
Get 7-day full access to unlimited
Minnesota people search
reports for only
$
2.95
.
The report includes:
Address
Phone Number
Criminal Records
Public Records
Vehicle Records
Income
Occupation
Education
Property Ownership
Age
Gender
Speeding Tickets
Arrests
Assaults
Court Records
Conviction Details
Sex Offenses
Jail Records
Police Report
Driving Violations
Mugshot(s)
Bankruptcy Filings
Email Addresses
Social Accounts
Census Records
Articles From Newspapers
Immigration Documents
Photos
Birth
Death
Marrige
Divorce
Military Records
.......and much more.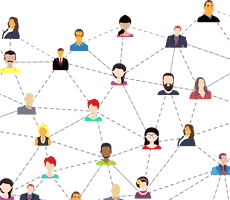 ---
Find People In Cities Like:
Minneapolis
St. Paul
Rochester
Duluth
Bloomington
Brooklyn Park
Plymouth
Maple Grove
Woodbury
St. Cloud
Eagan
Eden Prairie
Blaine
Coon Rapids
Lakeville
Burnsville
Minnetonka
Apple Valley
Edina
St. Louis Park
Moorhead
Mankato
---
State of Minnesota Total Population:
5,6 Million Residents

Capital City:
Saint Paul

Largest Cities:
Minneapolis: 413,651
St. Paul: 304,442
Rochester: 114,011

Bordering States:
Iowa, Michigan, North Dakota, South Dakota, Wisconsin
---
About Minnesota Public Records
The Minnesota Data Practices Act guarantees the public to review and request copies of public records. Each government agency creates, collects, and stores the records. The records include written materials, books, photo copies, information on computers, microfilms, records, tapes, photographs, statistical tabulations, maps, drawings, and other materials.
Information like medical information, library records, social welfare information, tax returns, and unpublished research and commercial data, are blocked out.
---
A Short History Of Minnesota
Minnesota became a part of the United States as Minnesota Territory in 1849, and became the 32nd U.S. state on May 11, 1858. An inscribed stone known as the Kensington Runestone suggests that Norwegian, Icelandic, Swedish and Danish explores visited the inland of Minnesota in 1362. Many consider it a hoax. In the late 1650s Europeans visited Minnesota and that is confirmed. At the end of the 19th century, several forms of industrial development shaped Minnesota. Minnesota is the home of the Mall of America, which holds more than 400 stores and attracts nearly 40 million people a year.