✔ Contact Info
✔ Phone Numbers
✔ Criminal Records
✔ Income Info
✔ Neighbors
✔ People's Age
✔ Property Ownership
✔ And Much More


SEARCH PEOPLE IN VERMONT
Searching for people in Vermont? Enter a name and press the search button and our USA people search will quickly locate and tell you where in Vermont that person lives. The result includes address, telephone number, criminal records, income, property records, and more.
---
Get 7-day full access to unlimited
Vermont people search
reports for only
$
2.95
.
The report includes:
Address
Phone Number
Criminal Records
Public Records
Occupation
Education
Income
Property Ownership
Vehicle Records
Age
Gender
Arrests
Speeding Tickets
Assaults
Court Records
Conviction Details
Sex Offenses
Police Report
Driving Violations
Mugshot(s)
Jail Records
Bankruptcy Filings
Email Addresses
Social Accounts
Census Records
Articles From Newspapers
Immigration Documents
Photos
Death
Birth
Marrige
Divorce
Military Records
.......and much more.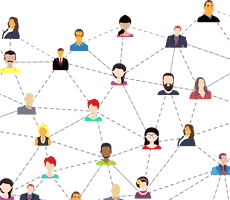 ---
Find People In Cities Like:
Burlington
South Burlington
Rutland
Barre
Montpelier
Winooski
St. Albans
Newport
Vergennes
---
State of Vermont Total Population:
624,594 Residents

Capital City:
Montpelier

Largest Cities:
Burlington: 43,552
South Burlington: 18,971
Rutland: 16,495

Bordering States:
Massachusetts, New Hampshire, New York
---
About Vermont Public Records
All government agencies in the state store, and manage public records. The Vermont Public Records Law gives the general public access to the public records for personal inspection and copying. The records include manuals, written materials, books, photos, drawings, information on computers, sound recordings, tapes, microfilms, maps, statistical tabulations, and other materials regardless of physical form or characteristics.
Most public records are available in the state but information about tax returns, medical records, unpublished research and commercial data, student transcripts, sealed records, library records, criminal investigation records, and social welfare information, can be blocked out.
---
A Short History Of Vermont
In 1535 the first Europeans came to the region. Both British and Frenchmen settled in Vermont in the early 18th century and conflicts between the two nations continued. The French were defeated in the French and Indian War, after which the land was ceded to England. During the American Revolution, Vermont declared independence separately from the original 13 colonies. The Continental Congress refused to recognize it. First, after 14 years as an independent republic, Vermont was finally admitted to the union as the 14th state in 1790.

In 1943/1944, John Blackburn and Karl Suessdorfthe wrote the song "Moonlight in Vermont". It was first sung and recorded by Margaret Whiting with Billy Butterfield's Orchestra. The record sold over one million copies. The song became world-famous when artists such as Nat King Cole, Frank Sinatra, and Ella Fitzgerald recorded the song.

The mountain in Vermont is a popular destination for skiers and snowboarders. It is the leading producer of maple syrup in the USA and is the home of the popular Ben & Jerry's ice cream.