NEW JERSEY PEOPLE SEARCH!
✔ Contact Info
✔ Phone Numbers
✔ Criminal Records
✔ Income Info
✔ Neighbors
✔ People's Age
✔ Property Ownership
✔ And Much More


SEARCH PEOPLE IN NEW JERSEY
Searching for people in New Jersey? Enter a name and press the search button and our USA people search will quickly locate and tell you where in New Jersey that person lives. The result includes address, telephone number, criminal records, income, property records, and more.
---
Get 7-day full access to unlimited
New Jersey people search
reports for only
$
2.95
.
The report includes:
Address
Phone Number
Criminal Records
Public Records
Income
Occupation
Education
Property Ownership
Vehicle Records
Age
Gender
Arrests
Assaults
Court Records
Conviction Details
Speeding Tickets
Sex Offenses
Jail Records
Police Report
Driving Violations
Mugshot(s)
Bankruptcy Filings
Email Addresses
Social Accounts
Census Records
Photos
Articles From Newspapers
Immigration Documents
Birth
Death
Marrige
Divorce
Military Records
.......and much more.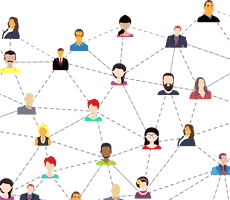 ---
Find People In Cities Like:
Newark
Jersey City
Paterson
Elizabeth
Trenton
Clifton
Camden
Passaic
Union City
East Orange
Bayonne
Vineland
New Brunswick
Perth Amboy
Hoboken
Plainfield
West New York
Hackensack
Sayreville borough
Kearny town
Linden
Atlantic City
Fort Lee
Fair Lawn
Long Branch
Garfield
Westfield
Millville
---
State of New Jersey Total Population:
9 Million Residents

Capital City:
Trenton

Largest Cities:
Newark: 281,764
Jersey City: 264,152
Paterson: 147,000

Bordering States:
Delaware, New York, Pennsylvania
---
About New Jersey Public Records
Government agencies such as the local town council, town and city clerk's offices, courts, law enforcement, and other create, store, and maintain public records. The Open Public Records Act is the law dictating the general public's access to records and how government agencies must comply. The records include books, written materials, drawings, photocopies, microfilms, information on computers, records, tapes, photographs, statistical tabulations, maps, and other materials.
Most public records are available in New Jersey but information about medical records, library records, tax returns, social welfare information, birth certificates, death certificates, and unpublished research and commercial data, juvenile criminal and court documents, can be blocked out.
---
A Short History Of New Jersey
New Jersey is one of the original 13 colonies and was an important battleground during the American Revolution. Europeans began to travel to the area in 1524. The New Jersey region came under the control of the Swedes and the Dutch. The colony New Sweden were founded in 1638. New Jersey became the third state to ratify the United States Constitution in 1787. New Jersey was named for the island of Jersey in the English Channel. In the 19th century, the state led the nation into the industrial revolution. Today New Jersey is a leading producer of cranberries, blueberries, and tomatoes.