NORTH DAKOTA PEOPLE SEARCH!
✔ Contact Info
✔ Phone Numbers
✔ Criminal Records
✔ Income Info
✔ Neighbors
✔ People's Age
✔ Property Ownership
✔ And Much More


SEARCH PEOPLE IN NORTH DAKOTA
Searching for people in North Dakota? Enter a name and press the search button and our USA people search will quickly locate and tell you where in North Dakota that person lives. The result includes address, telephone number, criminal records, income, property records, and more.
---
Get 7-day full access to unlimited
North Dakota people search
reports for only
$
2.95
.
The report includes:
Address
Phone Number
Criminal Records
Public Records
Vehicle Records
Income
Occupation
Education
Property Ownership
Age
Gender
Speeding Tickets
Arrests
Assaults
Court Records
Conviction Details
Jail Records
Police Report
Driving Violations
Sex Offenses
Mugshot(s)
Bankruptcy Filings
Email Addresses
Social Accounts
Articles From Newspapers
Immigration Documents
Photos
Census Records
Birth
Death
Marrige
Divorce
Military Records
.......and much more.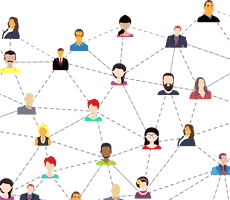 ---
Find People In Cities Like:
Fargo
Bismarck
Grand Forks
Minot
West Fargo
Williston
Dickinson
Mandan
Jamestown
Wahpeton
Devils Lake
Valley City
Watford City
---
State of North Dakota Total Population:
755,400 Residents

Capital City:
Bismarck

Largest Cities:
Fargo: 120,762
Bismarck: 72,417
Grand Forks: 57,339

Bordering States:
Minnesota, Montana, South Dakota
---
About North Dakota Public Records
Public or governmental agencies, boards, bureaus, or commissions of the state create, store, and maintain public records. The North Dakota's public records law states that anyone, regardless of where they live are entitled to copies of government records from public entities. The records include books, written materials, designs, photos, manuals, drawings, information on computers, microfilms, sound recordings, tapes, maps, statistical tabulations, and other materials.
Most public records are available in the state but information about medical records, social welfare information, library records, tax returns, unpublished research and commercial data, juvenile criminal and court documents, law enforcement investigation records, unemployment information, birth certificates, and death certificates, can be blocked out.
---
A Short History Of North Dakota
North Dakota became U.S. territory in 1803 and a state in 1889. North Dakota and South Dakota was originally part of the Minnesota and Nebraska territories until it was organized into the Dakota territory in 1861. The first Europeans explored the area around 1738 establishing some limited trade with the natives. The region remained largely unsettled until the construction of the railroad in the 1870s and 1880s. The state is renowned for its scenic "Badlands," which are part of the Theodore Roosevelt National Park.