✔ Contact Info
✔ Phone Numbers
✔ Criminal Records
✔ Income Info
✔ Neighbors
✔ People's Age
✔ Property Ownership
✔ And Much More


SEARCH PEOPLE IN KANSAS
Searching for people in Kansas? Enter a name and press the search button and our USA people search will quickly locate and tell you where in Kansas that person lives. The result includes address, telephone number, criminal records, income, property records, and more.
---
Get 7-day full access to unlimited
Kansas people search
reports for only
$
2.95
.
The report includes:
Address
Phone Number
Criminal Records
Public Records
Vehicle Records
Property Ownership
Education
Occupation
Income
Age
Gender
Speeding Tickets
Arrests
Assaults
Court Records
Conviction Details
Sex Offenses
Jail Records
Police Report
Driving Violations
Mugshot(s)
Bankruptcy Filings
Social Accounts
Email Addresses
Census Records
Articles From Newspapers
Immigration Documents
Photos
Birth
Death
Marrige
Divorce
Military Records
.......and much more.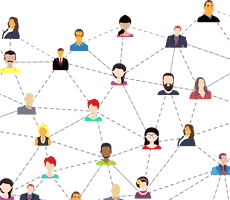 ---
Find People In Cities Like:
Wichita
Overland Park
Kansas City
Olathe
Topeka
Lawrence
Shawnee
Manhattan
Lenexa
Salina
Hutchinson
Leavenworth
Leawood
Dodge City
Garden City
Junction City
Emporia
Derby
Prairie Village
Hays
---
State of Kansas Total Population:
2,9 Million Residents

Capital City:
Topeka

Largest Cities:
Wichita: 391,586
Overland Park: 188,966
Kansas City: 151,709

Bordering States:
Colorado, Missouri, Nebraska, Oklahoma
---
About Kansas Public Records
The policy of the state is that public records shall be open for inspection by any person according to the Kansas Open Records Act. Any public agency that creates, stores, and maintains those records are subject to this law. A public record in Kansas can be everything from recordings, documents, and maps, to information on a computer.
Information like medical records, credit cards, library records, ongoing investigations, and more, may be blocked out.
---
A Short History Of Kansas
Kansas became the 34th state on January 29, 1861. Its path to statehood was long and bloody: After the Kansas-Nebraska Act of 1854, North and South competed to send the most settlers into the region. This led to violence, and the territory became known as "Bleeding Kansas." Kansas is home to the major U.S. military installation Fort Leavenworth. In 1954, it became a battleground of the civil rights movement when the landmark Brown v. Board of Education of Topeka case was decided in the Supreme Court, ending the doctrine of "separate but equal" in public schools. Kansas is also known for its contributions to jazz music, barbecue and as the setting of L. Frank Baum's classic children's book The Wizard of Oz.