✔ Contact Info
✔ Phone Numbers
✔ Criminal Records
✔ Income Info
✔ Neighbors
✔ People's Age
✔ Property Ownership
✔ And Much More


SEARCH PEOPLE IN TEXAS
Searching for people in Texas? Enter a name and press the search button and our USA people search will quickly locate and tell you where in Texas that person lives. The result includes address, telephone number, criminal records, income, property records, and more.
---
Get 7-day full access to unlimited
Texas people search
reports for only
$
2.95
.
The report includes:
Phone Number
Address
Public Records
Criminal Records
Vehicle Records
Occupation
Education
Income
Property Ownership
Age
Gender
Arrests
Speeding Tickets
Assaults
Court Records
Sex Offenses
Jail Records
Police Report
Driving Violations
Conviction Details
Mugshot(s)
Bankruptcy Filings
Email Addresses
Social Accounts
Census Records
Articles From Newspapers
Immigration Documents
Photos
Birth
Death
Marrige
Divorce
Military Records
.......and much more.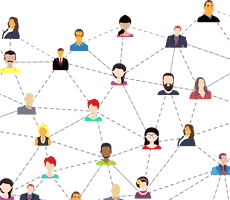 ---
Find People In Cities Like:
Houston
San Antonio
Dallas
Austin
Fort Worth
El Paso
Arlington
Corpus Christi
Plano
Laredo
Lubbock
Garland
Irving
Amarillo
Grand Prairie
Brownsville
McKinney
Frisco
Pasadena
Mesquite
Killeen
McAllen
Carrollton
Midland
Waco
Denton
Abilene
Odessa
Beaumont
Round Rock
The Woodlands
Richardson
Pearland
College Station
Wichita Falls
Lewisville
Tyler
San Angelo
League City
Allen
Sugar Land
Edinburg
Mission
Longview
Bryan
Pharr
Baytown
Missouri City
Temple
Flower Mound
New Braunfels
North Richland Hills
Conroe
Victoria
Cedar Park
Harlingen
Atascocita
Mansfield
Georgetown
San Marcos
Rowlett
Pflugerville
Port Arthur
Spring
---
State of Texas Total Population:
28,3 Million Residents

Capital City:
Austin

Largest Cities:
Houston: 2,303,482
San Antonio: 1,492,510
Dallas: 1,317,929

Bordering States:
Arkansas, Louisiana, New Mexico, Oklahoma
---
About Texas Public Records
All government agencies in Texas create, store, and manage public records. The Texas Public Information Act gives the general public access to the public records for personal inspection and copying. The records include manuals, written materials, books, photos, drawings, information on computers, sound recordings, tapes, microfilms, maps, statistical tabulations, and other materials regardless of physical form or characteristics.
Most public records are available in the state but information about tax returns, birth certificates, death certificates, unpublished research and commercial data, medical records, student transcripts, sealed records, library records, and social welfare information, can be blocked out.
---
A Short History Of Texas
The first European settlers in Texas were Spanish missionaries in the 16th century. Hostile natives and isolation from other Spanish colonies kept Texas sparsely populated until following the Revolutionary War and the War of Mexican Independence when the newly established Mexican government began to allow settlers from the U.S. to claim land there. This led to a population explosion. After several smaller insurrections, the Texas Revolution broke out, and the state became an independent nation in 1835. In the early 20th Century, oil was discovered in the state and remains its primary export today.