✔ Contact Info
✔ Phone Numbers
✔ Criminal Records
✔ Income Info
✔ Neighbors
✔ People's Age
✔ Property Ownership
✔ And Much More


SEARCH PEOPLE IN NEW YORK
Searching for people in New York? Enter a name and press the search button and our USA people search will quickly locate and tell you where in New York that person lives. The result includes address, telephone number, criminal records, income, property records, and more.
---
Get 7-day full access to unlimited
New York people search
reports for only
$
2.95
.
The report includes:
Address
Phone Number
Income
Criminal Records
Public Records
Vehicle Records
Education
Occupation
Property Ownership
Age
Gender
Speeding Tickets
Arrests
Assaults
Court Records
Conviction Details
Sex Offenses
Jail Records
Police Report
Driving Violations
Mugshot(s)
Bankruptcy Filings
Email Addresses
Social Accounts
Census Records
Articles From Newspapers
Immigration Documents
Photos
Birth
Death
Marrige
Divorce
Military Records
.......and much more.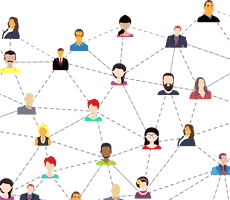 ---
Find People In Cities Like:
New York City
Buffalo
Rochester
Yonkers
Syracuse
Albany
New Rochelle
Mount Vernon
Schenectady
Utica
White Plains
Troy
Niagara Falls
Binghamton
Rome
Long Beach
Poughkeepsie
North Tonawanda
Jamestown
Ithaca
Elmira
Newburgh
Middletown
Auburn
Watertown
Glen Cove
Saratoga Springs
Kingston
Peekskill
Lockport
Plattsburgh
Cortland
Amsterdam
Oswego
---
State of New York Total Population:
20 Million Residents

Capital City:
Albany

Largest Cities:
New York City: 8,537,673
Buffalo: 256,902
Rochester: 208,880

Bordering States:
Connecticut, Massachusetts, New Jersey, Pennsylvania, Rhode Island, Vermont
---
About New York Public Records
The New York government agencies such as the local town council, town and city clerk's offices, courts, law enforcement, and other create, store, and maintain public records. The New York State has a Freedom of Information Law allows the general public access to public records. The records include books, written materials, designs, photos, manuals, drawings, microfilms, information on computers, records, tapes, statistical tabulations, maps, and other materials.
Most public records are available in the state but information about medical records, social welfare information, library records, tax returns, birth certificates, death certificates, and unpublished research and commercial data, juvenile criminal and court documents, can be blocked out.
---
A Short History Of New York
New York is one of the original 13 colonies. The Dutch first settled along the Hudson River in 1624. In 1626 they established the colony of New Amsterdam on Manhattan Island. In 1664, the English took control of the area and renamed it New York. New York played a crucial political and strategic role during the American Revolution.

Between 1892 and 1954, millions of immigrants arrived in New York Harbor and passed through Ellis Island on their journey to become U.S citizens. It is estimated that up to 40 percent of Americans can trace at least one ancestor to that port of entry. New York City, the largest city in the state, is home to the New York Stock Exchange and is a major international economic center.