✔ Contact Info
✔ Phone Numbers
✔ Criminal Records
✔ Income Info
✔ Neighbors
✔ People's Age
✔ Property Ownership
✔ And Much More


SEARCH PEOPLE IN INDIANA
Searching for people in Indiana? Enter a name and press the search button and our USA people search will quickly locate and tell you where in Indiana that person lives. The result includes address, telephone number, criminal records, income, property records, and more.
---
Get 7-day full access to unlimited
Indiana people search
reports for only
$
2.95
.
The report includes:
Address
Phone Number
Criminal Records
Public Records
Vehicle Records
Property Ownership
Education
Occupation
Income
Age
Gender
Police Report
Speeding Tickets
Arrests
Assaults
Court Records
Conviction Details
Sex Offenses
Jail Records
Driving Violations
Mugshot(s)
Bankruptcy Filings
Social Accounts
Email Addresses
Census Records
Articles From Newspapers
Immigration Documents
Photos
Birth
Death
Marrige
Divorce
Military Records
.......and much more.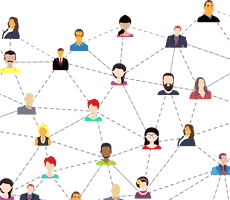 ---
Find People In Cities Like:
Indianapolis
Fort Wayne
Evansville
South Bend
Carmel
Fishers
Bloomington
Hammond
Gary
Lafayette
Muncie
Terre Haute
Noblesville
Kokomo
Greenwood
Anderson
Elkhart
Mishawaka
Lawrence
Jeffersonville
Columbus
West Lafayette
Westfield
New Albany
Portage
Richmond
Valparaiso
Goshen
Michigan City
Crown Point
---
State of Indiana Total Population:
6,7 Million Residents

Capital City:
Indianapolis

Largest Cities:
Indianapolis: 855,164
Fort Wayne: 264,488
Evansville: 119,477

Bordering States:
Illinois, Kentucky, Michigan, Ohio
---
About Illinois Public Records
Any organization or agency that is financed by a form of a unity government, creates, collects, stores, and maintains the records. Indiana's Access to Public Records Act is the state's public records law governing access to public records and public records and must be provided to the public. It can be everything from recordings, photographs, information on a computer, to books, documents, and maps.
Most public records are available but documents that could interfere with police investigations or safety, adoption papers, patient medical records, confidential financial information, and trade secrets, may be blocked out.
---
A Short History Of Indiana
Except for Hawaii, Indiana is the smallest state west of the Appalachian Mountains. After the American Revolution, the lands of Indiana were open to U.S. settlers. The white immigrants brought war to and with the Native American tribes. The conflicts continued until the 1811 Battle of Tippecanoe, which was won by General, and future president, William Henry Harrison. Indiana was admitted on Dec. 11, 1816, as the 19th state of the union. Its capital has been at Indianapolis since 1825.