PENNSYLVANIA PEOPLE SEARCH!
✔ Contact Info
✔ Phone Numbers
✔ Criminal Records
✔ Income Info
✔ Neighbors
✔ People's Age
✔ Property Ownership
✔ And Much More


SEARCH PEOPLE IN PENNSYLVANIA
Searching for people in Pennsylvania? Enter a name and press the search button and our USA people search will quickly locate and tell you where in Pennsylvania that person lives. The result includes address, telephone number, criminal records, income, property records, and more.
---
Get 7-day full access to unlimited
Pennsylvania people search
reports for only
$
2.95
.
The report includes:
Phone Number
Address
Criminal Records
Public Records
Vehicle Records
Occupation
Income
Education
Property Ownership
Age
Gender
Arrests
Court Records
Speeding Tickets
Assaults
Conviction Details
Sex Offenses
Jail Records
Police Report
Driving Violations
Mugshot(s)
Bankruptcy Filings
Email Addresses
Social Accounts
Census Records
Articles From Newspapers
Immigration Documents
Photos
Birth
Death
Marrige
Divorce
Military Records
.......and much more.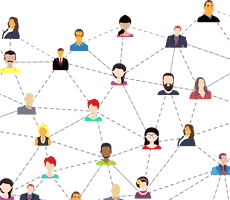 ---
Find People In Cities Like:
Philadelphia
Pittsburgh
Allentown
Erie
Upper Darby
Reading
Scranton
Bethlehem
Bensalem
Lancaster
Abington
Levittown
Altoona
Harrisburg
Haverford
Lower Merion
Millcreek
Wilkes-Barre
York
State College
Cheltenham
Chester
Falls
Bethel Park
Warminster
Norristown
Williamsport
Drexel Hill
Bristol
Monroeville
New Castle
Easton
Lebanon
---
State of Pennsylvania Total Population:
12,8 Million Residents

Capital City:
Harrisburg

Largest Cities:
Philadelphia: 1,567,872
Pittsburgh: 303,625
Allentown: 120,443

Bordering States:
Delaware, Maryland, New Jersey, New York, Ohio, West Virginia
---
About Pennsylvania Public Records
All government agencies in Pennsylvania create, store, and manage public records. The state has a specific government agency, Office of Open Records, in charge of public records and the Right to Know laws. The records include books, manuals, written materials, photos, drawings, information on computers, microfilms, sound recordings, tapes, maps, statistical tabulations, and other materials regardless of physical form or characteristics.
Most public records are available in the state but information about medical records, birth certificates, death certificates, sealed records, library records, unpublished research and commercial data, accident reports, and tax returns, can be blocked out.
---
A Short History Of Pennsylvania
Pennsylvania is one of the original 13 colonies. Pennsylvania was founded by William Penn. The city of Philidelphia was the site of the first and second Continental Congresses in 1774 and 1775, the latter of which produced the Declaration of Independence, sparking the American Revolution. After the war, Pennsylvania became the second state, after Delaware, to ratify the U.S. Constitution. In the American Civil War, Pennsylvania was the site of the Battle of Gettysburg. Tourists are drawn to Pennsylvania by its monuments to America's revolutionary history, including Independence Hall and the Liberty Bell.