MISSISSIPPI PEOPLE SEARCH!
✔ Contact Info
✔ Phone Numbers
✔ Criminal Records
✔ Income Info
✔ Neighbors
✔ People's Age
✔ Property Ownership
✔ And Much More


SEARCH PEOPLE IN MISSISSIPPI
Searching for people in Mississippi? Enter a name and press the search button and our USA people search will quickly locate and tell you where in Mississippi that person lives. The result includes address, telephone number, criminal records, income, property records, and more.
---
Get 7-day full access to unlimited
Mississippi people search
reports for only
$
2.95
.
The report includes:
Phone Number
Address
Public Records
Criminal Records
Vehicle Records
Income
Occupation
Education
Property Ownership
Age
Gender
Speeding Tickets
Arrests
Assaults
Court Records
Conviction Details
Sex Offenses
Jail Records
Police Report
Driving Violations
Mugshot(s)
Bankruptcy Filings
Social Accounts
Email Addresses
Census Records
Articles From Newspapers
Immigration Documents
Photos
Birth
Death
Marrige
Divorce
Military Records
.......and much more.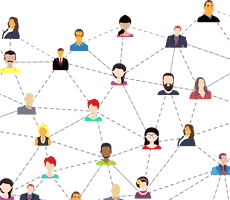 ---
Find People In Cities Like:
Jackson
Gulfport
Southaven
Hattiesburg
Biloxi
Meridian
Tupelo
Olive Branch
Greenville
Horn Lake
Pearl
Madison
Starkville
Clinton
Columbus
Ridgeland
Brandon
Oxford
Vicksburg
Pascagoula
---
State of Mississippi Total Population:
3 Million Residents

Capital City:
Jackson

Largest Cities:
Jackson: 165,072
Gulfport: 72,076
Southaven: 53,214

Bordering States:
Alabama, Arkansas, Louisiana, Tennessee
---
About Mississippi Public Records
In the state of Mississippi the Secretary of State handles public records request. All records are available for inspection by any person. The Mississippi Public Records Act guarantees people the right to access public records. Each government agency creates, stores, and maintains the public records. The records include written materials, books, photo copies, information on computers, microfilms, records, tapes, photographs, statistical tabulations, maps, drawings, and other materials.
Information like medical information, library records, social welfare information, tax returns, confidential information, and unpublished research and commercial data, juvenile criminal and court records, are blocked out.
---
A Short History Of Mississippi
Mississippi joined the union as the 20th state in 1817. Spanish explorers arrived in the region in 1540 but it was the French who established the first permanent settlement in 1699. During the first half of the 19th century, Mississippi was the top cotton producer in the United States, and owners of large plantations depended on the labor of black slaves. Mississippi seceded from the Union in 1861 and suffered greatly during the American Civil War. Despite the abolition of slavery, racial discrimination endured in Mississippi, and the state was a battleground of the Civil Rights Movement in the mid-20th century.