WASHINGTON PEOPLE SEARCH!
✔ Contact Info
✔ Phone Numbers
✔ Criminal Records
✔ Income Info
✔ Neighbors
✔ People's Age
✔ Property Ownership
✔ And Much More


SEARCH PEOPLE IN WASHINGTON
Searching for people in Washington? Enter a name and press the search button and our USA people search will quickly locate and tell you where in Washington that person lives. The result includes address, telephone number, criminal records, income, property records, and more.
---
Get 7-day full access to unlimited
Washington people search
reports for only
$
2.95
.
The report includes:
Phone Number
Address
Criminal Records
Public Records
Occupation
Education
Income
Property Ownership
Vehicle Records
Age
Gender
Arrests
Jail Records
Speeding Tickets
Assaults
Court Records
Conviction Details
Sex Offenses
Police Report
Driving Violations
Mugshot(s)
Bankruptcy Filings
Email Addresses
Social Accounts
Census Records
Immigration Documents
Articles From Newspapers
Birth
Death
Marrige
Divorce
Photos
Military Records
.......and much more.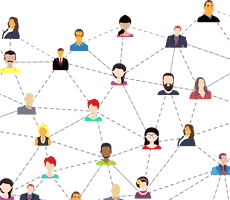 ---
Find People In Cities Like:
Seattle
Spokane
Tacoma
Vancouver
Bellevue
Kent
Everett
Renton
Federal Way
Yakima
Spokane Valley
Kirkland
Bellingham
Kennewick
Auburn
Pasco
Marysville
Lakewood
Redmond
Shoreline
Richland
Sammamish
Burien
Olympia
Lacey
Edmonds
Puyallup
Bremerton
Lynnwood
Bothell
Longview
Issaquah
Wenatchee
Mount Vernon
University Place
Walla Walla
Pullman
Des Moines
Lake Stevens
SeaTac
---
State of Washington Total Population:
7,4 Million Residents

Capital City:
Olympia

Largest Cities:
Seattle: 713,700
Spokane: 217,300
Tacoma: 208,100

Bordering States:
Idaho, Oregon
---
About Washington Public Records
All government agencies in the state store, and manage public records. Many government agencies has a specific person who handles public records requests. The Public Records Act in Washington State gives the general public access to the public records for personal inspection and copying. The records include manuals, written materials, books, photos, drawings, information on computers, sound recordings, tapes, microfilms, maps, statistical tabulations, and other materials regardless of physical form or characteristics.
Most public records are available in the state but information about tax returns, unpublished research and commercial data, medical records, student transcripts, sealed records, library records, some investigative records, and social welfare information, can be blocked out.
---
A Short History Of Washington
In 1774 - 1775 the first Europeans came to the region. In 1805, the Lewis and Clark expedition came to the region and the Washington Territory is created in 1853. Washington was named in honor of George Washington and was granted statehood in 1889 as the 42nd State to be admitted to the Union. The state's coastal location and excellent harbors have contributed to its role as a leader in trade with Alaska, Canada and other countries. The Mount St. Helens erupted in 1980 and was the deadliest and most economically destructive volcanic event in U.S. history. Washington is the leading producer of apples and is the home of the coffee chain Starbucks.