✔ Contact Info
✔ Phone Numbers
✔ Criminal Records
✔ Income Info
✔ Neighbors
✔ People's Age
✔ Property Ownership
✔ And Much More


SEARCH PEOPLE IN ARKANSAS
Searching for people in Arkansas? Enter a name and press the search button and our USA people search will quickly locate and tell you where in Arkansas that person lives. The result includes address, telephone number, criminal records, income, property records, and more.
---
Get 7-day full access to unlimited
Arkansas people search
reports for only
$
2.95
.
The report includes:
Phone Number
Address
Criminal Records
Public Records
Property Ownership
Vehicle Records
Occupation
Education
Income
Age
Gender
Arrests
Assaults
Sex Offenses
Speeding Tickets
Police Report
Mugshot(s)
Conviction Details
Court Records
Jail Records
Driving Violations
Bankruptcy Filings
Social Accounts
Email Addresses
Census Records
Articles From Newspapers
Immigration Documents
Birth
Death
Marrige
Divorce
Photos
Military Records
.......and much more.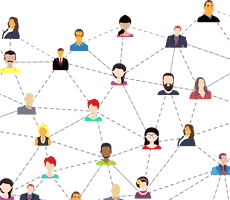 ---
Find People In Cities Like:
Little Rock
Fort Smith
Fayetteville
Springdale
Jonesboro
North Little Rock
Conway
Rogers
Pine Bluff
Bentonville
Hot Springs
Benton
Texarkana
Sherwood
Jacksonville
---
State of Arkansas Total Population:
3 Million Residents

Capital City:
Little Rock

Largest Cities:
Little Rock: 198,541 - Fort Smith: 88,133 - Fayetteville: 83,826

Bordering States:
Louisiana, Mississippi, Missouri, Oklahoma, Tennessee, Texas
---
About Arkansas Public Records
State and local government and municipal agencies are required to prepare and make public records available. A public record in the state can be everything from writings, papers, books, recorded sounds, information on a computer, and other items developed or received by a public agency.
Children's names, medical records, personal Ids, juror information, and other similar items developed or received by a public agency are not available. There are some counties that also restrict access to certain files and only make partial records available.
---
A Short History Of Arkansas
In 1541, the Spanish conqueror Hernando De Soto was the first European who came to the area. Arkansas became a separate territory in 1819 and achieved statehood in 1836. Arkansas was a slave state and became the ninth state to secede from the union and join the Confederate States of America. The name Arkansas was used by the early French explorers to refer to the Quapaw people and to the river along which they settled.