✔ Contact Info
✔ Phone Numbers
✔ Criminal Records
✔ Income Info
✔ Neighbors
✔ People's Age
✔ Property Ownership
✔ And Much More


SEARCH PEOPLE IN MAINE
Searching for people in Maine? Enter a name and press the search button and our USA people search will quickly locate and tell you where in Maine that person lives. The result includes address, telephone number, criminal records, income, property records, and more.
---
Get 7-day full access to unlimited
Maine people search
reports for only
$
2.95
.
The report includes:
Address
Phone Number
Criminal Records
Public Records
Vehicle Records
Education
Occupation
Income
Property Ownership
Age
Gender
Speeding Tickets
Arrests
Assaults
Court Records
Conviction Details
Sex Offenses
Jail Records
Police Report
Driving Violations
Mugshot(s)
Bankruptcy Filings
Email Addresses
Social Accounts
Census Records
Articles From Newspapers
Immigration Documents
Photos
Birth
Death
Marrige
Divorce
Military Records
.......and much more.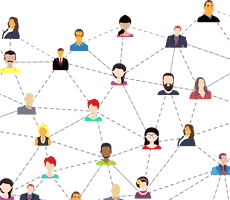 ---
Find People In Cities Like:
Portland
Lewiston
Bangor
South Portland
Auburn
Biddeford
Augusta
Saco
Westbrook
Waterville
Presque Isle
Brewer
Bath
Caribou
Old Town
Ellsworth
Rockland
Belfast
Gardiner
---
State of Maine Total Population:
1,3 Million Residents

Capital City:
Augusta

Largest Cities:
Portland: 67,067
Lewiston: 36,140
Bangor: 32,817

Bordering States:
New Hampshire
---
About Maine Public Records
Maine has no central government office who handles public records requests. Each individual government office, agency, and entity handles their own requests, and each has a different process and fees. In the state, public records can be, documents, photographs, data information, drawings, books, recordings, and more.
Information like financial records, medical information, social security number, minors identifying information, evidence in criminal trials, personal contact information concerning public employees, and more, may be blocked out.
---
A Short History Of Maine
Maine is the largest of the six New England states and became the 23rd state on March 15, 1820. Maine is bounded by the Canadian provinces of Quebec, New Brunswick and by New Hampshire. Maine has a rocky coastline and is the leading U.S. producer of lobsters and blueberries.