✔ Contact Info
✔ Phone Numbers
✔ Criminal Records
✔ Income Info
✔ Neighbors
✔ People's Age
✔ Property Ownership
✔ And Much More


SEARCH PEOPLE IN FLORIDA
Searching for people in Florida? Enter a name and press the search button and our USA people search will quickly locate and tell you where in Florida that person lives. The result includes address, telephone number, criminal records, income, property records, and more.
---
Get 7-day full access to unlimited
Florida people search
reports for only
$
2.95
.
The report includes:
Phone Number
Address
Criminal Records
Public Records
Vehicle Records
Property Ownership
Education
Occupation
Income
Gender
Age
Speeding Tickets
Arrests
Assaults
Court Records
Conviction Details
Sex Offenses
Jail Records
Police Report
Driving Violations
Mugshot(s)
Bankruptcy Filings
Social Accounts
Email Addresses
Census Records
Immigration Documents
Articles From Newspapers
Photos
Birth
Death
Marrige
Divorce
Military Records
.......and much more.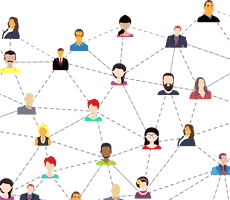 ---
Find People In Cities Like:
Jacksonville
Miami
Tampa
St. Petersburg
Orlando
Hialeah
Tallahassee
Fort Lauderdale
Port St. Lucie
Pembroke Pines
Cape Coral
Hollywood
Gainesville
Miramar
Coral Springs
Clearwater
Miami Gardens
Palm Bay
West Palm Beach
Pompano Beach
Lakeland
Davie town
Miami Beach
Deltona
Plantation
Sunrise
Boca Raton
Largo
Melbourne
Palm Coast
---
State of Florida Total Population:
21 Million Residents

Capital City:
Tallahassee

Largest Cities:
Jacksonville: 907,529
Miami: 453,579
Tampa: 377,165

Bordering States:
Alabama, Georgia
---
About Florida Public Records
In 1967, the state passed Florida's Government-in-the-Sunshine Law. The policy says that all state, county, and municipal records are open for personal inspection and copying by any person. Every agency that maintains a public record must provide a copy of the record to any person who asks for it.
Most public records are available but things like investigation records, sealed bids and proposals, victim data, medical records, social security number, tax ID, and bank accounts, will be removed from files that are public records.
---
A Short History Of Florida
Florida joined the union as the 27th state in 1845. The Spanish explorer Juan Ponce de Leon, who led the first European expedition to Florida in 1513, named the state in tribute to Spain's Easter celebration known as "Pascua Florida," or Feast of Flowers.

During the first half of the 1800s, U.S. troops waged war with the region's Native American population. During the Civil War, Florida was the third state to secede from the Union. Beginning in the late 19th century, residents of Northern states flocked to Florida to escape harsh winters. Today tourism is Florida's leading industry, attracting millions of visitors annually.