✔ Contact Info
✔ Phone Numbers
✔ Criminal Records
✔ Income Info
✔ Neighbors
✔ People's Age
✔ Property Ownership
✔ And Much More


SEARCH PEOPLE IN COLORADO
Searching for people in Colorado? Enter a name and press the search button and our USA people search will quickly locate and tell you where in Colorado that person lives. The result includes address, telephone number, criminal records, income, property records, and more.
---
Get 7-day full access to unlimited
Colorado people search
reports for only
$
2.95
.
The report includes:
Phone Number
Address
Criminal Records
Public Records
Property Ownership
Vehicle Records
Education
Occupation
Income
Age
Gender
Arrests
Assaults
Sex Offenses
Speeding Tickets
Mugshot(s)
Court Records
Conviction Details
Jail Records
Police Report
Driving Violations
Bankruptcy Filings
Social Accounts
Email Addresses
Census Records
Immigration Documents
Articles From Newspapers
Marrige
Divorce
Birth
Death
Photos
Military Records
.......and much more.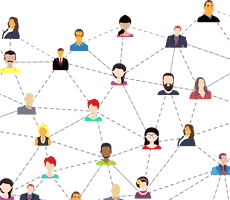 ---
Find People In Cities Like:
Denver
Colorado Springs
Aurora
Lakewood
Fort Collins
Lakewood
Thornton
Pueblo
Arvada
Westminster
Centennial
Boulder
Greeley
Longmont
Loveland
Grand Junction
Broomfield
Castle Rock
---
State of Colorado Total Population:
5,5 Million Residents

Capital City:
Denver

Largest Cities:
Denver: 693,060
Colorado Springs: 465,101
Aurora: 361,710

Bordering States:
Arizona, Kansas, Nebraska, New Mexico, Oklahoma, Utah, Wyoming
---
About Colorado Public Records
Public records are available as defined by the Colorado's Open Records Act (CORA). It can be documents in handwriting, books, photos, and other items developed or received by a public staff member in a government office.
If public records contains trade secrets, medical records, marketing plans, social security numbers, driver's license numbers, tax Ids, and/or other personally identifiable details, they will be blacked out before given to anyone.
---
A Short History Of Colorado
Colorado joined the union as the 38th state in 1876 and is America's eighth largest state in terms of land mass. Colorado is located in the Rocky Mountain region of the western United States. Colorado's varied natural resources attracted the ancient Pueblo peoples and the Plains Indians.

The Europeans came to the region in the late 1500s and in 1848 the area was ceded to the U.S. with the Treaty of Guadalupe Hidalgo that ended the Mexican-American War (1846-48). The discovery of gold in Colorado in 1858 attracted new settlers. During the Plains Indian Wars (1860s-80s), Colorado's wild frontier was the scene of intense fighting between Native Americans and white settlers. When the Spanish came they referred the region as Colorado for its red-colored earth.

Cripple Creek was the second richest gold camp in the world in the beginning of the 20th Century.