✔ Contact Info
✔ Phone Numbers
✔ Criminal Records
✔ Income Info
✔ Neighbors
✔ People's Age
✔ Property Ownership
✔ And Much More


SEARCH PEOPLE IN GEORGIA
Searching for people in Georgia? Enter a name and press the search button and our USA people search will quickly locate and tell you where in Georgia that person lives. The result includes address, telephone number, criminal records, income, property records, and more.
---
Get 7-day full access to unlimited
Georgia people search
reports for only
$
2.95
.
The report includes:
Address
Phone Number
Criminal Records
Public Records
Property Ownership
Vehicle Records
Education
Occupation
Income
Age
Gender
Arrests
Assaults
Court Records
Speeding Tickets
Conviction Details
Sex Offenses
Jail Records
Police Report
Driving Violations
Mugshot(s)
Bankruptcy Filings
Social Accounts
Email Addresses
Military Records
Census Records
Immigration Documents
Articles From Newspapers
Photos
Birth
Death
Marrige
Divorce
.......and much more.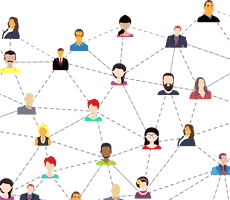 ---
Find People In Cities Like:
Atlanta
Augusta
Columbus
Savannah
Athens
Sandy Springs
Macon
Roswell
Albany
Johns Creek
Warner Robins
Alpharetta
Marietta
Valdosta
Smyrna
Dunwoody
Rome
Peachtree
Gainesville
East Point
Hinesville
Dalton
Newnan
Milton
---
State of Georgia Total Population:
10,3 Million Residents

Capital City:
Atlanta

Largest Cities:
Atlanta: 472,522
Columbus: 197,485
Augusta: 197,081

Bordering States:
Alabama, Florida, North Carolina, South Carolina, Tennessee
---
About Georgia Public Records
In Georgia, public records are created by officials and staff working for state and local government as defined by the Open Records Act of 2016. It can be books, tapes, documents, letters, papers, maps, photographs, information on a computer, and other data.
Most public records are available but things like pending investigation information, medical information, bank account information, credit card information, social security numbers and security plans, will be blacked out.
---
A Short History Of Georgia
The state Georgia was founded in 1732. Georgia had the greatest number of plantations of any state in the South in the 19th century. And in many respects epitomized plantation culture and economic dependence on slavery. In 1864, Union General William Tecumseh Sherman invaded Georgia. He captured Atlanta and began his infamous March to the Sea, cutting a 200-mile-wide swath of fire and destruction reaching all the way to Savannah. Georgia is the number one producer in the USA of peanuts, pecans, peaches, and Vidalia onions, known as the sweetest onions in the world. Coca-Cola was invented in Atlanta in 1886.