✔ Contact Info
✔ Phone Numbers
✔ Criminal Records
✔ Income Info
✔ Neighbors
✔ People's Age
✔ Property Ownership
✔ And Much More


SEARCH PEOPLE IN LOUISIANA
Searching for people in Louisiana? Enter a name and press the search button and our USA people search will quickly locate and tell you where in Louisiana that person lives. The result includes address, telephone number, criminal records, income, property records, and more.
---
Get 7-day full access to unlimited
Louisiana people search
reports for only
$
2.95
.
The report includes:
Address
Phone Number
Criminal Records
Public Records
Vehicle Records
Education
Occupation
Income
Property Ownership
Age
Gender
Speeding Tickets
Arrests
Assaults
Conviction Details
Court Records
Sex Offenses
Jail Records
Police Report
Driving Violations
Mugshot(s)
Bankruptcy Filings
Social Accounts
Email Addresses
Census Records
Photos
Articles From Newspapers
Immigration Documents
Birth
Death
Marrige
Divorce
Military Records
.......and much more.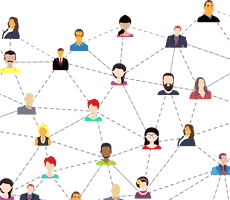 ---
Find People In Cities Like:
New Orleans
Baton Rouge
Shreveport
Lafayette
Lake Charles
Kenner
Bossier City
Monroe
Alexandria
Houma
New Iberia
Slidell
Central
Ruston
Sulphur
Hammond
Natchitoches
Gretna
Opelousas
Zachary
---
State of Louisiana Total Population:
4,7 Million Residents

Capital City:
Baton Rouge

Largest Cities:
New Orleans: 391,495
Baton Rouge: 227,715
Shreveport: 194,920

Bordering States:
Arkansas, Mississippi, Texas
---
About Louisiana Public Records
Public records in Louisiana are created, stored, and maintained by state and local government agencies. According to the Louisiana's Public Records Law, public records includes writings, photographs, tapes, recordings, books, maps, drawings, letters, papers, and accounts.
Information like trade secrets, internal security information, teachers social security numbers, medical information, minors police files, and more, may be blocked out.
---
A Short History Of Louisiana
The Spanish explorer Panfilo de Narvaez was the first from Europe to explore the area in 1528. Louisiana was colonized by the French during the 18th century. The first permanent settlement was the city of Natchitoches. The settlement was established by the French in 1714. Louisiana became U.S. territory as part of the historic Louisiana Purchase in 1803 and was admitted to the union in 1812. Louisiana's capital city is Baton Rouge. It is also home to the historic port city New Orleans, which is famous for its unique cuisine, jazz, and spectacular Mardi Gras festival.