✔ Contact Info
✔ Phone Numbers
✔ Criminal Records
✔ Income Info
✔ Neighbors
✔ People's Age
✔ Property Ownership
✔ And Much More


SEARCH PEOPLE IN MONTANA
Searching for people in Montana? Enter a name and press the search button and our USA people search will quickly locate and tell you where in Montana that person lives. The result includes address, telephone number, criminal records, income, property records, and more.
---
Get 7-day full access to unlimited
Montana people search
reports for only
$
2.95
.
The report includes:
Public Records
Address
Phone Number
Criminal Records
Vehicle Records
Income
Occupation
Education
Property Ownership
Age
Gender
Arrests
Assaults
Court Records
Conviction Details
Sex Offenses
Jail Records
Police Report
Driving Violations
Speeding Tickets
Mugshot(s)
Bankruptcy Filings
Email Addresses
Social Accounts
Census Records
Articles From Newspapers
Immigration Documents
Photos
Birth
Death
Marrige
Divorce
Military Records
.......and much more.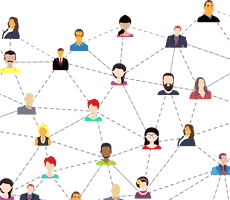 ---
Find People In Cities Like:
Billings
Missoula
Great Falls
Bozeman
Butte
Helena
Kalispell
Havre
Anaconda
Miles City
Belgrade
Livingston
---
State of Montana Total Population:
1 Million Residents

Capital City:
Helena

Largest Cities:
Billings: 120,150
Missoula: 72,072
Great Falls: 59,178

Bordering States:
Idaho, North Dakota, South Dakota, Wyoming
---
About Montana Public Records
Montana public records are created, stored, and maintained by public agencies. All records are available for inspection by any person. The records include written materials, books, photo copies, information on computers, microfilms, records, tapes, photographs, statistical tabulations, maps, drawings, and other materials.
Information like medical information, library records, social welfare information, tax returns, and unpublished research and commercial data, IQ test results, family problems, juvenile criminal and court records, are blocked out.
---
A Short History Of Montana
In 1803, The United States acquired most of Montana in the Louisiana Purchase. St. Mary's Mission was the first permanent white settlement in Montana. The mission church was originally built in 1841 as Montana's first permanent settlement the current structure was built in 1866. Montana is home to the Little Bighorn Battlefield National Monument, which memorializes the historic 1876 battle between the Sioux tribe and U.S. Army. Yellowstone National Park in southern Montana was the first national park established in the United States.