✔ Contact Info
✔ Phone Numbers
✔ Criminal Records
✔ Income Info
✔ Neighbors
✔ People's Age
✔ Property Ownership
✔ And Much More


SEARCH PEOPLE IN WISCONSIN
Searching for people in Wisconsin? Enter a name and press the search button and our USA people search will quickly locate and tell you where in Wisconsin that person lives. The result includes address, telephone number, criminal records, income, property records, and more.
---
Get 7-day full access to unlimited
Wisconsin people search
reports for only
$
2.95
.
The report includes:
Phone Number
Address
Criminal Records
Public Records
Vehicle Records
Occupation
Education
Income
Property Ownership
Age
Gender
Arrests
Speeding Tickets
Assaults
Sex Offenses
Jail Records
Police Report
Driving Violations
Mugshot(s)
Bankruptcy Filings
Court Records
Conviction Details
Social Accounts
Email Addresses
Census Records
Articles From Newspapers
Immigration Documents
Photos
Birth
Death
Marrige
Divorce
Military Records
.......and much more.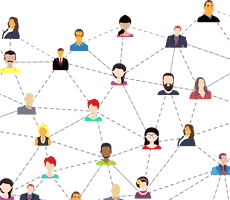 ---
Find People In Cities Like:
Milwaukee
Madison
Green Bay
Kenosha
Racine
Appleton
Waukesha
Oshkosh
Eau Claire
Janesville
West Allis
La Crosse
Sheboygan
Wauwatosa
Fond du Lac
New Berlin
Wausau
Brookfield
Beloit
Greenfield
Franklin
Oak Creek
Manitowoc
West Bend
Sun Prairie
Superior
Stevens Point
Neenah
Fitchburg
Muskego
---
State of Wisconsin Total Population:
5,8 Million Residents

Capital City:
Madison

Largest Cities:
Milwaukee: 595,047
Madison: 252,551
Green Bay: 105,139

Bordering States:
Illinois, Iowa, Michigan, Minnesota
---
About Wisconsin Public Records
All the government agencies in the state store, and manage public records. The Freedom of Information Act allows the general public access to the public records for personal inspection and copying. The records include manuals, written materials, printed pages, books, photos, drawings, information on computers, sound recordings, tapes, microfilms, maps, statistical tabulations, and other materials regardless of physical form or characteristics.
Most public records are available in the state of Wisconsin but information about trade secrets, tax returns, student transcripts, medical records, unpublished research and commercial data, sealed records, library records, some investigative records, computer programs, and social welfare information, can be blocked out.
---
A Short History Of Wisconsin
The first European to visit what became Wisconsin was probably the French explorer Jean Nicolet in 1634. Wisconsin became a U.S. territory following the American Revolution and soon after began attracting settlers looking for work in its mining, lumber and dairy industries. Wisconsin was admitted to the union as the 30th state in 1848. In the years leading up to the Civil War, Wisconsin was an important stop on the Underground Railroad, with many slaves passing through the state on their way to freedom in Canada.