✔ Contact Info
✔ Phone Numbers
✔ Criminal Records
✔ Income Info
✔ Neighbors
✔ People's Age
✔ Property Ownership
✔ And Much More


SEARCH PEOPLE IN MARYLAND
Searching for people in Maryland? Enter a name and press the search button and our USA people search will quickly locate and tell you where in Maryland that person lives. The result includes address, telephone number, criminal records, income, property records, and more.
---
Get 7-day full access to unlimited
Maryland people search
reports for only
$
2.95
.
The report includes:
Address
Phone Number
Criminal Records
Public Records
Vehicle Records
Income
Occupation
Education
Property Ownership
Age
Gender
Speeding Tickets
Arrests
Assaults
Court Records
Conviction Details
Sex Offenses
Jail Records
Police Report
Driving Violations
Mugshot(s)
Bankruptcy Filings
Email Addresses
Social Accounts
Census Records
Articles From Newspapers
Immigration Documents
Photos
Birth
Death
Marrige
Divorce
Military Records
.......and much more.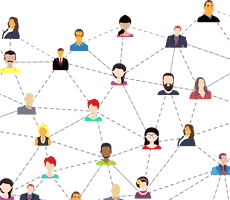 ---
Find People In Cities Like:
Baltimore
Columbia
Germantown
Silver Spring
Waldorf
Glen Burnie
Ellicott City
Frederick
Dundalk
Rockville
---
State of Maryland Total Population:
6 Million Residents

Capital City:
Annapolis

Largest Cities:
Baltimore: 617,734
Columbia: 103,467
Germantown: 90,676

Bordering States:
Delaware, Pennsylvania, Virginia, West Virginia
---
About Maryland Public Records
Maryland's Public Information Act grants the people the right of access to public records. State and local government agencies create the records. Includes written materials, firms, microfilms, records, tapes, books, photographs, photocopies, records, tapes, information on computers, maps, drawings, and other materials.
Most records are available but information like adoption documents, medical information, trade secrets, and investigatory records, may be blocked out.
---
A Short History Of Maryland
Maryland is one of the original 13 colonies. Europeans began to explore the area in 1498. The first settlements came in 1634 when the English arrived and created a permanent colony. In 1776, during the American Revolution, Maryland became a state in the United States. Annapolis is home to the United States Naval Academy. Maryland is the leading producer of blue crabs and is renowned for its crab cakes.