✔ Contact Info
✔ Phone Numbers
✔ Criminal Records
✔ Income Info
✔ Neighbors
✔ People's Age
✔ Property Ownership
✔ And Much More


SEARCH PEOPLE IN WYOMING
Searching for people in Wyoming? Enter a name and press the search button and our USA people search will quickly locate and tell you where in Wyoming that person lives. The result includes address, telephone number, criminal records, income, property records, and more.
---
Get 7-day full access to unlimited
Wyoming people search
reports for only
$
2.95
.
The report includes:
Phone Number
Address
Criminal Records
Public Records
Vehicle Records
Occupation
Education
Property Ownership
Income
Gender
Age
Police Report
Arrests
Speeding Tickets
Assaults
Court Records
Conviction Details
Sex Offenses
Jail Records
Driving Violations
Mugshot(s)
Bankruptcy Filings
Social Accounts
Email Addresses
Census Records
Articles From Newspapers
Immigration Documents
Photos
Birth
Death
Marrige
Divorce
Military Records
.......and much more.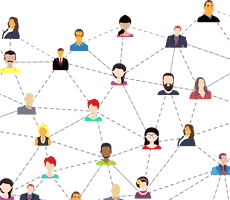 ---
Find People In Cities Like:
Cheyenne
Casper
Laramie
Gillette
Rock Springs
Sheridan
Green River
Evanston
Riverton
Jackson
Cody
Rawlins
Lander
Torrington
Douglas
Powell
Ranchettes
Buffalo
---
State of Wyoming Total Population:
585,501 Residents

Capital City:
Cheyenne

Largest Cities:
Cheyenne: 64,019
Casper: 59,324
Laramie: 32,382

Bordering States:
Colorado, Idaho, Montana, Nebraska, South Dakota, Utah
---
About Wyoming Public Records
All the government agencies in the state store, and manage public records. The Wyoming's public records law allows the general public access to the public records for personal inspection and copying. The records include manuals, written materials, printed pages, books, photos, drawings, information on computers, sound recordings, tapes, microfilms, maps, statistical tabulations, and other materials regardless of physical form or characteristics.
Most public records are available in the state but information about tax returns, student transcripts, medical records, unpublished research and commercial data, sealed records, library records, some criminal records, birth certificates, death certificates, marriage records, and social welfare information, can be blocked
A Short History Of Wyoming
In 1890, Wyoming became the 44th state to join the union. Wyoming was the first U.S. state to allow women to vote. Wyoming has the smallest population of all the states, with just around 600,000 residents. The state is home to most of Yellowstone National Park. Millions of tourists visit Wyoming every year to see the geyser Old Faithful and the Grand Prismatic Spring, the largest hot spring in the country, as well as a variety of wildlife including moose, elk, bighorn sheep, wolves, coyotes, eagles, black bears and grizzly bears.