✔ Contact Info
✔ Phone Numbers
✔ Criminal Records
✔ Income Info
✔ Neighbors
✔ People's Age
✔ Property Ownership
✔ And Much More


SEARCH PEOPLE IN OKLAHOMA
Searching for people in Oklahoma? Enter a name and press the search button and our USA people search will quickly locate and tell you where in Oklahoma that person lives. The result includes address, telephone number, criminal records, income, property records, and more.
---
Get 7-day full access to unlimited
Oklahoma people search
reports for only
$
2.95
.
The report includes:
Address
Phone Number
Criminal Records
Public Records
Vehicle Records
Income
Occupation
Education
Property Ownership
Age
Gender
Police Report
Speeding Tickets
Arrests
Assaults
Court Records
Conviction Details
Sex Offenses
Jail Records
Driving Violations
Mugshot(s)
Bankruptcy Filings
Email Addresses
Social Accounts
Census Records
Immigration Documents
Articles From Newspapers
Photos
Birth
Death
Marrige
Divorce
Military Records
.......and much more.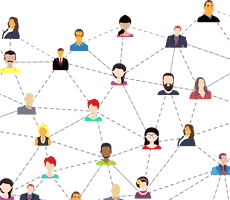 ---
Find People In Cities Like:
Oklahoma City
Tulsa
Norman
Broken Arrow
Lawton
Edmond
Moore
Midwest City
Enid
Stillwater
Muskogee
Bartlesville
Shawnee
Owasso
Ponca City
Ardmore
Duncan
Yukon
Del City
Bixby
Sapulpa
Altus
Bethany
Sand Springs
Claremore
McAlester
Mustang
Jenks
Ada
El Reno
---
State of Oklahoma Total Population:
4 Million Residents

Capital City:
Oklahoma City

Largest Cities:
Oklahoma City: 638,367
Tulsa: 403,505
Norman: 120,284

Bordering States:
Arkansas, Colorado, Kansas, Missouri, New Mexico, Texas
---
About Oklahoma Public Records
Public or governmental agencies, boards, bureaus, or commissions of the state create, store, and maintain public records. The Oklahoma's open records law states that public records are open to any person for inspection, copying, or mechanical reproduction during regular business hours. The records include books, written materials, designs, photos, manuals, drawings, information on computers, microfilms, sound recordings, tapes, maps, statistical tabulations, and other materials.
Most public records are available in the state but information about medical records, birth certificates, death certificate, media market research, sex offender registration files, library records, unpublished research and commercial data, real estate appraisals, computer programs, and tax returns, can be blocked out.
---
A Short History Of Oklahoma
The land that today makes up Oklahoma was added to the United States as part of the Louisana Purchase of 1803. Throughout the 19th century, the U.S. government relocated Indian tribes from the southeastern United States to the area, and by 1900, over 30 Indian tribes had been moved to what was originally called the Indian Territories. Oklahoma became the 47th state in 1907, following several acts that incorporated more and more Indian tribal land into U.S. territory. After its inclusion in the union, Oklahoma became a center for oil production, with much of the state's early growth coming from that industry.