✔ Contact Info
✔ Phone Numbers
✔ Criminal Records
✔ Income Info
✔ Neighbors
✔ People's Age
✔ Property Ownership
✔ And Much More


SEARCH PEOPLE IN OREGON
Searching for people in Oregon? Enter a name and press the search button and our USA people search will quickly locate and tell you where in Oregon that person lives. The result includes address, telephone number, criminal records, income, property records, and more.
---
Get 7-day full access to unlimited
Oregon people search
reports for only
$
2.95
.
The report includes:
Phone Number
Address
Criminal Records
Public Records
Vehicle Records
Occupation
Education
Income
Property Ownership
Age
Gender
Arrests
Speeding Tickets
Assaults
Court Records
Conviction Details
Sex Offenses
Jail Records
Police Report
Driving Violations
Mugshot(s)
Bankruptcy Filings
Email Addresses
Social Accounts
Census Records
Articles From Newspapers
Immigration Documents
Photos
Birth
Death
Marrige
Divorce
Military Records
.......and much more.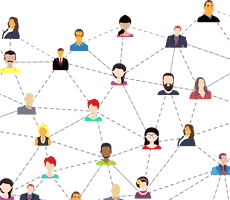 ---
Find People In Cities Like:
Portland
Salem
Eugene
Gresham
Hillsboro
Beaverton
Bend
Medford
Springfield
Corvallis
Albany
Tigard
Lake Oswego
Keizer
Grants Pass
Oregon City
McMinnville
Redmond
Tualatin
West Linn
Woodburn
Forest Grove
Newberg
Wilsonville
Roseburg
Klamath Falls
Ashland
Milwaukie
Sherwood
Happy Valley
---
State of Oregon Total Population:
4,1 Million Residents

Capital City:
Salem

Largest Cities:
Portland: 639,863
Salem: 167,419
Eugene: 166,575

Bordering States:
California, Idaho, Nevada, Washington
---
About Oregon Public Records
Every public or governmental agencies, boards, bureaus, or commissions of the state create, store, and maintain public records. The Oregon public records law states that every person has a right to inspect any public record in Oregon. The records include books, manuals, written materials, designs, photos, drawings, information on computers, microfilms, sound recordings, tapes, maps, statistical tabulations, and other materials.
Most public records are available in the state but information about medical records, sealed records, library records, unpublished research and commercial data, computer programs, vital records, and tax returns, can be blocked out.
---
A Short History Of Oregon
The Europeans came to the area around 1565. In the 17th and 18th centuries, Oregon was mapped by the Lewis and Clark expedition in their search for the Northwest Passage. In 1846, the border between U.S. and British territory was formally established. The part of the territory that was given to Britain would ultimately become part of Canada. Oregon was officially admitted to the union as a state on February 14th, 1859. Portland, Oregon's largest city, is considered one of the top cities in the nation in terms of quality of life. The state is one of the nation's top producers of wine. There are over 300 wineries in Oregon.