✔ Contact Info
✔ Phone Numbers
✔ Criminal Records
✔ Income Info
✔ Neighbors
✔ People's Age
✔ Property Ownership
✔ And Much More


SEARCH PEOPLE IN OHIO
Searching for people in Ohio? Enter a name and press the search button and our USA people search will quickly locate and tell you where in Ohio that person lives. The result includes address, telephone number, criminal records, income, property records, and more.
---
Get 7-day full access to unlimited
Ohio people search
reports for only
$
2.95
.
The report includes:
Address
Phone Number
Criminal Records
Public Records
Vehicle Records
Income
Occupation
Education
Property Ownership
Age
Gender
Speeding Tickets
Arrests
Assaults
Court Records
Conviction Details
Sex Offenses
Jail Records
Police Report
Driving Violations
Mugshot(s)
Bankruptcy Filings
Email Addresses
Social Accounts
Census Records
Articles From Newspapers
Immigration Documents
Photos
Birth
Death
Marrige
Divorce
Military Records
.......and much more.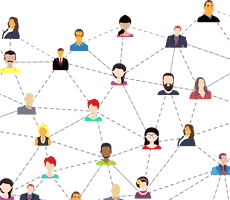 ---
Find People In Cities Like:
Columbus
Cleveland
Cincinnati
Toledo
Akron
Dayton
Parma
Canton
Youngstown
Lorain
Hamilton
Springfield
Kettering
Elyria
Lakewood
Cuyahoga Falls
Euclid
Middletown
Mansfield
Newark
Mentor
Cleveland Heights
Beavercreek
Strongsville
Fairfield
Dublin
Warren
Findlay
Lancaster
Lima
---
State of Ohio Total Population:
11,6 Million Residents

Capital City:
Columbus

Largest Cities:
Columbus: 860,090
Cleveland: 388,072
Cincinnati: 298,800

Bordering States:
Indiana, Kentucky, Michigan, Pennsylvania, West Virginia
---
About Ohio Public Records
Public or governmental agencies, boards, bureaus, or commissions of the state create, store, and maintain public records. The Ohio public records law states that they shall be made available for inspection or copying. The records include books, written materials, designs, photos, manuals, drawings, information on computers, microfilms, sound recordings, tapes, maps, statistical tabulations, and other materials.
Most public records are available in the state but information about medical records, adoption records, social welfare information, library records, tax returns, unpublished research and commercial data, law enforcement investigation records, and bank records, can be blocked out.
---
A Short History Of Ohio
Ohio became a British colonial possession following the French and Indian War in 1754. Ohio became a state on March 1, 1803. No formal declaration was made until 1953 when President Dwight Eisenhower officially signed the documents making it a state, retroactive to the original date. Ohio has sent seven Ohioans to the White House. Ohio is also known as the home of the Rock and Roll Hall of Fame in Cleveland, the National Underground Railroad Freedom Center in Cincinnati and National Football League Hall of Fame in Canton.