NORTH CAROLINA PEOPLE SEARCH!
✔ Contact Info
✔ Phone Numbers
✔ Criminal Records
✔ Income Info
✔ Neighbors
✔ People's Age
✔ Property Ownership
✔ And Much More


SEARCH PEOPLE IN NORTH CAROLINA
Searching for people in North Carolina? Enter a name and press the search button and our USA people search will quickly locate and tell you where in North Carolina that person lives. The result includes address, telephone number, criminal records, income, property records, and more.
---
Get 7-day full access to unlimited
North Carolina people search
reports for only
$
2.95
.
The report includes:
Address
Phone Number
Criminal Records
Public Records
Vehicle Records
Income
Occupation
Education
Property Ownership
Age
Gender
Speeding Tickets
Arrests
Assaults
Court Records
Conviction Details
Sex Offenses
Jail Records
Police Report
Driving Violations
Mugshot(s)
Bankruptcy Filings
Email Addresses
Social Accounts
Census Records
Articles From Newspapers
Immigration Documents
Photos
Birth
Marrige
Divorce
Death
Military Records
.......and much more.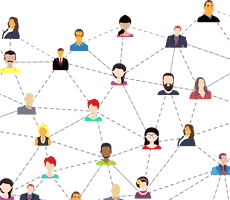 ---
Find People In Cities Like:
Charlotte
Raleigh
Greensboro
Durham
Winston-Salem
Fayetteville
Cary
Wilmington
High Point
Greenville
Concord
Asheville
Gastonia
Jacksonville
Chapel Hill
Rocky Mount
Huntersville
Burlington
Wilson
Kannapolis
Apex
Hickory
Wake Forest
Indian Trail
Mooresville
Goldsboro
Monroe
Salisbury
Holly Springs
Matthews
New Bern
Sanford
---
State of North Carolina Total Population:
10,2 Million Residents

Capital City:
Raleigh

Largest Cities:
Charlotte: 842,051
Raleigh: 468,990
Greensboro: 287,027

Bordering States:
Georgia, South Carolina, Tennessee, Virginia
---
About North Carolina Public Records
The North Carolina government agencies such as the local town council, town and city clerk's offices, courts, law enforcement, and other create, store, and maintain public records. The North Carolina Administrative Office of the Courts handles public records requests. The records include books, written materials, designs, photos, manuals, drawings, microfilms, information on computers, records, sound recordings, tapes, maps, statistical tabulations, and other materials.
Most public records are available in the state but information about medical records, social welfare information, library records, tax returns, unpublished research and commercial data, juvenile criminal and court documents, can be blocked out.
---
A Short History Of North Carolina
North Carolina is one of the original 13 colonies and was the first state to instruct its delegates to vote for independence from the British crown during the Continental Congress. Following the Revolutionary War, North Carolina became a major exporter of cotton and tobacco. In 1861, North Carolina became one of 11 states to secede from the United States, beginning the American Civil War. There were no major battles in the state but North Carolina sent more recruits to fight for the Confederacy than any other rebel state. In 1903, the state became the site of the first manned self-propelled airplane flight when the Wright brothers took off from a cliff near Kitty Hawk.