✔ Contact Info
✔ Phone Numbers
✔ Criminal Records
✔ Income Info
✔ Neighbors
✔ People's Age
✔ Property Ownership
✔ And Much More


SEARCH PEOPLE IN KENTUCKY
Searching for people in Kentucky? Enter a name and press the search button and our USA people search will quickly locate and tell you where in Kentucky that person lives. The result includes address, telephone number, criminal records, income, property records, and more.
---
Get 7-day full access to unlimited
Kentucky people search
reports for only
$
2.95
.
The report includes:
Address
Phone Number
Criminal Records
Public Records
Vehicle Records
Education
Occupation
Income
Property Ownership
Age
Gender
Speeding Tickets
Arrests
Assaults
Court Records
Conviction Details
Sex Offenses
Jail Records
Police Report
Driving Violations
Mugshot(s)
Bankruptcy Filings
Social Accounts
Email Addresses
Census Records
Photos
Articles From Newspapers
Immigration Documents
Birth
Death
Marrige
Divorce
Military Records
.......and much more.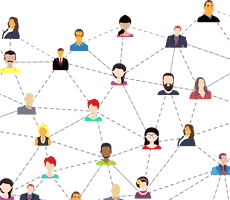 ---
Find People In Cities Like:
Louisville
Lexington
Bowling Green
Owensboro
Covington
Hopkinsville
Richmond
Florence
Georgetown
Henderson
Elizabethtown
Nicholasville
Jeffersontown
Frankfort
Paducah
Independence
Radcliff
Ashland
Madisonville
Winchester
---
State of Kentucky Total Population:
4,5 Million Residents

Capital City:
Frankfort

Largest Cities:
Louisville: 619,287
Lexington: 325,813
Bowling Green: 67,924

Bordering States:
Illinois, Indiana, Missouri, Ohio, Tennessee, Virginia, West Virginia
---
About Kentucky Public Records
Public records in Kentucky are created, stored, and maintained by state and local government agencies. According to the Kentycky Open Records Act, a public record is photographs, papers, books, recordings, tapes, documents, and more, regardless of physical form or characteristics.
Information like medical records, credit cards, ongoing investigations, information of a personal nature, and more, may be blocked out.
---
A Short History Of Kentucky
Kentucky was granted statehood in 1792. Frontiersman Daniel Boone was one of Kentucky's most prominent explorers and many immigrants followed the trail he blazed through the Cumberland Gap, known as the Wilderness Road. Although it sided with the Confederacy during the Civil War, the population was deeply divided, and many Kentucky residents fought for the North. Kentucky is a major U.S. coal producer and site of the U.S. military bases Fort Knox and Fort Campbell. It is also known as the home of bluegrass music and the legendary Kentucky Derby horse race.