✔ Contact Info
✔ Phone Numbers
✔ Criminal Records
✔ Income Info
✔ Neighbors
✔ People's Age
✔ Property Ownership
✔ And Much More


SEARCH PEOPLE IN ALABAMA
Searching for people in Alabama? Enter a name and press the search button and our USA people search will quickly locate and tell you where in Alabama that person lives. The result includes address, telephone number, criminal records, income, property records, and more.
---
Get 7-day full access to unlimited
Alabama people search
reports for only
$
2.95
.
The report includes:
Criminal Records
Public Records
Property Ownership
Vehicle Records
Phone Number
Address
Education
Occupation
Income
Age
Gender
Arrests
Assaults
Sex Offenses
Speeding Tickets
Mugshot(s)
Court Records
Conviction Details
Jail Records
Police Report
Driving Violations
Bankruptcy Filings
Social Accounts
Email Addresses
Census Records
Immigration Documents
Articles From Newspapers
Birth
Death
Marrige
Divorce
Photos
Military Records
.......and much more.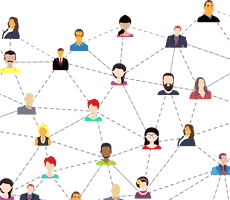 ---
Find People In Cities Like:
Birmingham
Montgomery
Huntsville
Mobile
Tuscaloosa
Hoover
Dothan
Auburn
Decatur
Madison
Florence
Phenix City
Gadsden
Prattville
Vestavia Hills
---
State of Alabama Total Population:
4,8 Million Residents

Capital City:
Montgomery

Largest Cities:
Birmingham: 212,157 - Montgomery: 200,022 - Mobile: 192,904
(Mobile and Huntsville - approximately the same number of population)

Bordering States:
Florida, Georgia, Mississippi, Tennessee
---
About Alabama Public Records
Government agencies and law enforcement are required to make public records available. A public record in Alabama can be books, documents, files, papers, and other items developed or received by a public agency.
Personally identifiable details such as social security numbers, driver's license number, bank statements, and ongoing criminal investigations are not public records in the state.
---
A Short History Of Alabama
In 1519, the Spanish explorer Alonso Alvarez de Pineda was the first European to arrive in the area. In 1702-1703, Fort Louis, the first European settlement, was established by the French. In 1763, the British gained control of the area.
In 1819, Alabama joined the union as the 22nd state. But 1.000s of years before that the region was occupied by North American Indians. In the 16th century, people from Europe reached the region. Cotton and slave labor were central to Alabama's economy during the first half of the 19th century. Alabama played a key role in the American Civil War. Montgomery was the Confederacy's first capital.
Following the war, segregation of blacks and whites prevailed throughout much of the South. Alabama was at the center of the American Civil Rights Movement in the mid-20th century.
---