✔ Contact Info
✔ Phone Numbers
✔ Criminal Records
✔ Income Info
✔ Neighbors
✔ People's Age
✔ Property Ownership
✔ And Much More


SEARCH PEOPLE IN UTAH
Searching for people in Utah? Enter a name and press the search button and our USA people search will quickly locate and tell you where in Utah that person lives. The result includes address, telephone number, criminal records, income, property records, and more.
---
Get 7-day full access to unlimited
Utah people search
reports for only
$
2.95
.
The report includes:
Phone Number
Address
Criminal Records
Public Records
Vehicle Records
Occupation
Education
Property Ownership
Income
Age
Gender
Arrests
Speeding Tickets
Assaults
Court Records
Conviction Details
Sex Offenses
Jail Records
Police Report
Driving Violations
Bankruptcy Filings
Mugshot(s)
Email Addresses
Social Accounts
Census Records
Articles From Newspapers
Immigration Documents
Photos
Birth
Death
Marrige
Divorce
Military Records
.......and much more.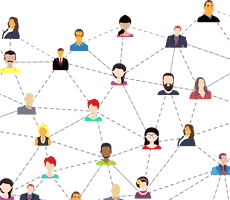 ---
Find People In Cities Like:
Salt Lake City
West Valley City
Provo
West Jordan
Orem
Sandy
Ogden
St. George
Layton
Millcreek
Taylorsville
South Jordan
Logan
Lehi
Murray
Bountiful
Draper
Riverton
Roy
Spanish Fork
Pleasant Grove
Cottonwood Heights
Tooele
Springville
Cedar City
Midvale
Kaysville
Holladay
American Fork
Clearfield
Syracuse
South Salt Lake
Herriman
Eagle Mountain
---
State of Utah Total Population:
3,1 Million Residents

Capital City:
Salt Lake City

Largest Cities:
Salt Lake City: 201,887
West Valley City: 136,208
Provo: 115,264

Bordering States:
Arizona, Colorado, Idaho, Nevada, New Mexico, Wyoming
---
About Utah Public Records
All government agencies in the state store, and manage public records. The Utah Government Records Access and Management Act gives the general public access to the public records for personal inspection and copying. The records include manuals, written materials, books, photos, drawings, information on computers, sound recordings, tapes, microfilms, maps, statistical tabulations, and other materials regardless of physical form or characteristics.
Most public records are available in the state but information about tax returns, death certificates, unpublished research and commercial data, medical records, marrige records, divorce records, student transcripts, sealed records, library records, juvenile criminal and court records, and social welfare information, can be blocked out.
---
A Short History Of Utah
The region was explored by the Europeans in 1540. Utah became the 45th member of the union on Jan. 4, 1896. During the 19th century, many Mormons settled in Utah. On May 10, 1869, the railroad was completed and it brought increasing numbers of people into the state and several influential businesspeople made fortunes in the territory. Utah is known for having some of the best skiing in the country. Today approximately 60 percent of state's residents are members of the church. The Sundance Film Festival is held each January in Park City.