✔ Contact Info
✔ Phone Numbers
✔ Criminal Records
✔ Income Info
✔ Neighbors
✔ People's Age
✔ Property Ownership
✔ And Much More


SEARCH PEOPLE IN NEBRASKA
Searching for people in Nebraska? Enter a name and press the search button and our USA people search will quickly locate and tell you where in Nebraska that person lives. The result includes address, telephone number, criminal records, income, property records, and more.
---
Get 7-day full access to unlimited
Nebraska people search
reports for only
$
2.95
.
The report includes:
Address
Phone Number
Criminal Records
Public Records
Vehicle Records
Income
Occupation
Education
Property Ownership
Age
Gender
Speeding Tickets
Arrests
Mugshot(s)
Assaults
Court Records
Conviction Details
Sex Offenses
Jail Records
Police Report
Driving Violations
Bankruptcy Filings
Email Addresses
Social Accounts
Census Records
Articles From Newspapers
Immigration Documents
Photos
Birth
Death
Marrige
Divorce
Military Records
.......and much more.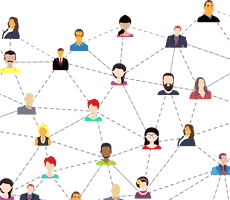 ---
Find People In Cities Like:
Omaha
Lincoln
Bellevue
Grand Island
Kearney
Fremont
Hastings
North Platte
Norfolk
Columbus
Papillion
La Vista
Scottsbluff
South Sioux City
Beatrice
Lexington
Alliance
Gering
Blair
York
McCook
Nebraska City
---
State of Nebraska Total Population:
1,9 Million Residents

Capital City:
Lincoln

Largest Cities:
Omaha: 446,970
Lincoln: 280,364
Bellevue: 53,505

Bordering States:
Colorado, Iowa, Kansas, Missouri, South Dakota, Wyoming
---
About Nebraska Public Records
All Nebraska government offices and agencies create public records. The Nebraska Public Records Statutes outlines the availability of public records. The records include books, written materials, photo copies, microfilms, information on computers, records, tapes, photographs, statistical tabulations, maps, drawings, and other materials.
Information like medical information, library records, tax returns, social welfare information, and unpublished research and commercial data, juvenile criminal and court records, may be blocked out.
---
A Short History Of Nebraska
Nebraska was admitted to the union as the 37th state on March 1, 1867. That was two years after the end of the American Civil War. Prior to its statehood, the Nebraska Territory had been sparsely settled but saw growth during the California Gold Rush in 1848, with a larger wave of settlers arriving as homesteaders in the 1860s. Although the territorial capital of Nebraska was Omaha when it achieved statehood the seat of government was moved to Lancaster, which was later renamed Lincoln after President Abraham Lincoln, who had recently been assassinated. Nebraska. contains some of the nation's best ranchland and farmland.