WEST VIRGINIA PEOPLE SEARCH!
✔ Contact Info
✔ Phone Numbers
✔ Criminal Records
✔ Income Info
✔ Neighbors
✔ People's Age
✔ Property Ownership
✔ And Much More


SEARCH PEOPLE IN WEST VIRGINIA
Searching for people in West Virginia? Enter a name and press the search button and our USA people search will quickly locate and tell you where in West Virginia that person lives. The result includes address, telephone number, criminal records, income, property records, and more.
---
Get 7-day full access to unlimited
West Virginia people search
reports for only
$
2.95
.
The report includes:
Phone Number
Address
Criminal Records
Public Records
Vehicle Records
Education
Occupation
Income
Property Ownership
Age
Gender
Arrests
Speeding Tickets
Assaults
Sex Offenses
Court Records
Conviction Details
Jail Records
Police Report
Driving Violations
Mugshot(s)
Bankruptcy Filings
Email Addresses
Social Accounts
Census Records
Articles From Newspapers
Immigration Documents
Photos
Birth
Death
Marrige
Divorce
Military Records
.......and much more.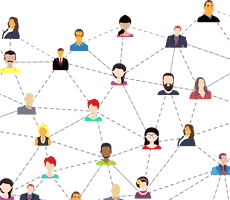 ---
Find People In Cities Like:
Charleston
Huntington
Morgantown
Parkersburg
Wheeling
Weirton
Fairmont
Martinsburg
Beckley
Clarksburg
South Charleston
St. Albans
Vienna
Bluefield
Moundsville
Bridgeport
Oak Hill
Dunbar
Elkins
Nitro
---
State of West Virginia Total Population:
1,8 Million Residents

Capital City:
Charleston

Largest Cities:
Charleston: 49,138
Huntington: 48,113
Morgantown: 30,855

Bordering States:
Kentucky, Maryland, Ohio, Pennsylvania, Virginia
---
About West Virginia Public Records
All the government agencies in the state store, and manage public records. The West Virginia's Freedom of Information Act allows the general public access to the public records for personal inspection and copying. The records include manuals, written materials, books, photos, drawings, information on computers, sound recordings, tapes, microfilms, maps, statistical tabulations, and other materials regardless of physical form or characteristics.
Most public records are available in the state but information about tax returns, student transcripts, medical records, unpublished research and commercial data, sealed records, library records, birth certificates, death certificates, marriage records, divorce records, and social welfare information, can be blocked out.
---
A Short History Of West Virginia
Virginia voted to secede from the United States during the Civil War. But the people from the western region of the state opposed the decision and organized to form their own state, West Virginia. The Congress granted statehood to West Virginia on June 20, 1863. West Virginia is today a major coal-producing state and the largest private employers in West Virginia is Wal-Mart Associates, Inc.