✔ Contact Info
✔ Phone Numbers
✔ Criminal Records
✔ Income Info
✔ Neighbors
✔ People's Age
✔ Property Ownership
✔ And Much More


SEARCH PEOPLE IN IOWA
Searching for people in Iowa? Enter a name and press the search button and our USA people search will quickly locate and tell you where in Iowa that person lives. The result includes address, telephone number, criminal records, income, property records, and more.
---
Get 7-day full access to unlimited
Iowa people search
reports for only
$
2.95
.
The report includes:
Address
Phone Number
Criminal Records
Public Records
Vehicle Records
Education
Occupation
Income
Property Ownership
Age
Gender
Speeding Tickets
Arrests
Assaults
Court Records
Conviction Details
Sex Offenses
Jail Records
Police Report
Driving Violations
Mugshot(s)
Bankruptcy Filings
Social Accounts
Email Addresses
Census Records
Photos
Articles From Newspapers
Immigration Documents
Birth
Death
Marrige
Divorce
Military Records
.......and much more.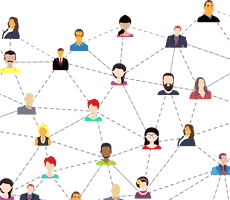 ---
Find People In Cities Like:
Des Moines
Cedar Rapids
Davenport
Sioux City
Iowa City
Waterloo
Ames
West Des Moines
Council Bluffs
Ankeny
Dubuque
Urbandale
Cedar Falls
Marion
Bettendorf
Mason City
Marshalltown
Clinton
Burlington
Ottumwa
---
State of Iowa Total Population:
3,1 Million Residents

Capital City:
Des Moines

Largest Cities:
Des Moines: 216,553
Cedar Rapids: 131,127
Davenport: 102,612

Bordering States:
Illinois, Minnesota, Missouri, Nebraska, South Dakota, Wisconsin
---
About Iowa Public Records
The Iowa Open Records Law is a collection of laws designed to control public records and to control the access to them. State, and any county, city, township, school corporation, and political subdivision are required to create, collect, store, and maintain the records. It can be everything from recordings, documents, and maps, to information on a computer.
Most public records are available but medical records, trade secrets, military confidential records, library records, and more, may be blocked out.
---
A Short History Of Iowa
Iowa was admitted to the union as the 29th state on Dec. 28, 1846. Iowa is the only U.S. state that has two parallel rivers defining its borders. The Mississippi River and the Missouri River. The state name is derived from the Iowa Native American people who once inhabited the area.

European explorers such as the Frenchmen Jacques Marquette and Louis Joliet came to the region in the 1680s. Until the early 19th century Iowa was occupied exclusively by Indians and a few European traders. In 1803 the U.S. obtained control of the region and during the first half of the 19th century, there was heavy fighting between white settlers and Indians. Iowa became a state in 1846.