MASSACHUSETTS PEOPLE SEARCH!
✔ Contact Info
✔ Phone Numbers
✔ Criminal Records
✔ Income Info
✔ Neighbors
✔ People's Age
✔ Property Ownership
✔ And Much More


SEARCH PEOPLE IN MASSACHUSETTS
Searching for people in Massachusetts? Enter a name and press the search button and our USA people search will quickly locate and tell you where in Massachusetts that person lives. The result includes address, telephone number, criminal records, income, property records, and more.
---
Get 7-day full access to unlimited
Massachusetts people search
reports for only
$
2.95
.
The report includes:
Address
Phone Number
Criminal Records
Public Records
Vehicle Records
Income
Occupation
Education
Property Ownership
Age
Gender
Speeding Tickets
Arrests
Assaults
Court Records
Conviction Details
Sex Offenses
Jail Records
Police Report
Driving Violations
Mugshot(s)
Bankruptcy Filings
Email Addresses
Social Accounts
Census Records
Articles From Newspapers
Immigration Documents
Photos
Birth
Death
Marrige
Divorce
Military Records
.......and much more.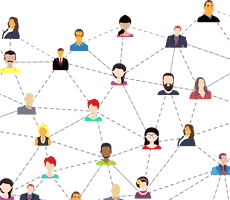 ---
Find People In Cities Like:
Boston
Worcester
Springfield
Cambridge
Lowell
Brockton
New Bedford
Quincy
Lynn
Newton
Fall River
Somerville
Lawrence
Haverhill
Waltham
Malden
Medford
Taunton
Weymouth Town
Chicopee
Revere
Peabody
Methuen Town
Everett
Attleboro
Barnstable Town
Salem
Pittsfield
---
State of Massachusetts Total Population:
7 Million Residents

Capital City:
Boston

Largest Cities:
Boston: 687,584
Worcester: 184,508
Springfield: 154,074

Bordering States:
Connecticut, New Hampshire, New York, Rhode Island, Vermont
---
About Massachusetts Public Records
The government agencies in Massachusetts that collect, store, and maintain public records must report to the Secretary of State's Office. They also have a Records Access Officer who handles the situations when a citizen's request records is denied. The records include books, written materials, information on computers, microfilms, records, tapes, photographs, statistical tabulations, photo copies, maps, drawings, and other materials.
Information like trade secrets, medical information, library records, social welfare information, tax returns, and unpublished research and commercial data, are blocked out.
---
A Short History Of Massachusetts
Massachusetts is one of the original 13 colonies. English explorer and colonist John Smith named the state for the Massachuset tribe. During the American Revolution, Boston was a hotbed of activity, including the Boston Massacre and the Boston Tea Party. The state is known for sparking the American Industrial Revolution with the growth of textile mills in Lowell, and for having a large Irish-American population.