✔ Contact Info
✔ Phone Numbers
✔ Criminal Records
✔ Income Info
✔ Neighbors
✔ People's Age
✔ Property Ownership
✔ And Much More


SEARCH PEOPLE IN TENNESSEE
Searching for people in Tennessee? Enter a name and press the search button and our USA people search will quickly locate and tell you where in Tennessee that person lives. The result includes address, telephone number, criminal records, income, property records, and more.
---
Get 7-day full access to unlimited
Tennessee people search
reports for only
$
2.95
.
The report includes:
Phone Number
Address
Criminal Records
Public Records
Vehicle Records
Occupation
Education
Income
Property Ownership
Age
Gender
Arrests
Speeding Tickets
Assaults
Court Records
Conviction Details
Sex Offenses
Jail Records
Police Report
Driving Violations
Mugshot(s)
Bankruptcy Filings
Email Addresses
Social Accounts
Census Records
Photos
Articles From Newspapers
Immigration Documents
Birth
Death
Marrige
Divorce
Military Records
.......and much more.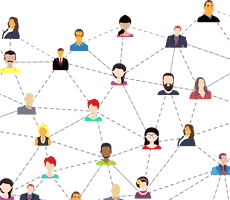 ---
Find People In Cities Like:
Nashville
Memphis
Knoxville
Chattanooga
Clarksville
Murfreesboro
Franklin
Jackson
Johnson City
Bartlett
Hendersonville
Kingsport
Collierville
Smyrna
Cleveland
Brentwood
Germantown
Spring Hill
Columbia
Gallatin
La Vergne
Mount Juliet
Cookeville
Lebanon
Morristown
Oak Ridge
Maryville
Bristol
Farragut
Shelbyville
---
State of Tennessee Total Population:
6,7 Million Residents

Capital City:
Nashville

Largest Cities:
Nashville: 684,410
Memphis: 652,717
Knoxville: 186,239

Bordering States:
Alabama, Arkansas, Georgia, Kentucky, Mississippi, Missouri, North Carolina, Virginia
---
About Tennessee Public Records
All government agencies in Tennessee create, store, and manage public records. The Office of Open Records Counsel gives the general public access to the public records for personal inspection and copying. The records include manuals, written materials, books, photos, drawings, information on computers, sound recordings, tapes, microfilms, maps, statistical tabulations, and other materials regardless of physical form or characteristics.
Most public records are available in the state but information about tax returns, unpublished research and commercial data, medical records, student transcripts, sealed records, library records, and social welfare information, can be blocked out.
---
A Short History Of Tennessee
Tennessee became the 16th state of the union on June 1, 1796. In the 16th century, European explorers came to the area. Many battles were fought in the state during the Civil War. The last major battles came when the Confederates invaded Franklin in November 1864. The Battle of Franklin resulted in almost 10,000 casualties. Tennessee is famous to the world for Elvis Presley's Graceland, in Memphis, and also for its barbecue. The song "The Tennessee Waltz" is a song everybody knows around the world.