✔ Contact Info
✔ Phone Numbers
✔ Criminal Records
✔ Income Info
✔ Neighbors
✔ People's Age
✔ Property Ownership
✔ And Much More


SEARCH PEOPLE IN ARIZONA
Searching for people in Arizona? Enter a name and press the search button and our USA people search will quickly locate and tell you where in Arizona that person lives. The result includes address, telephone number, criminal records, income, property records, and more.
---
Get 7-day full access to unlimited
Arizona people search
reports for only
$
2.95
.
The report includes:
Phone Number
Address
Criminal Records
Public Records
Property Ownership
Vehicle Records
Education
Occupation
Income
Age
Gender
Arrests
Assaults
Sex Offenses
Speeding Tickets
Mugshot(s)
Court Records
Conviction Details
Jail Records
Police Report
Driving Violations
Bankruptcy Filings
Social Accounts
Email Addresses
Census Records
Immigration Documents
Articles From Newspapers
Birth
Death
Marrige
Divorce
Photos
Military Records
.......and much more.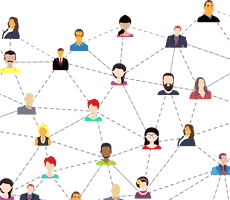 ---
Find People In Cities Like:
Phoenix
Tucson
Mesa
Chandler
Glendale
Scottsdale
Gilbert
Tempe
Peoria
Surprise
Avondale
Yuma
Flagstaff
Goodyear
Buckeye
---
State of Arizona Total Population:
6,9 Million Residents

Capital City:
Phoenix

Largest Cities:
Phoenix: 1,615,017 - Tucson: 530,706 - Mesa: 484,587

Bordering States:
California, Colorado, Nevada, New Mexico, Utah
---
About Arizona Public Records
Everything received or created by an organization that delivers a public service is a public record in the state. It can be papers, books, the browser history from a public employees computer, maps, and other items created or received by a public agency.
Victim information, bank account details, driver's license numbers, social security numbers, and other personally identifiable details are often blacked out and not supplied to the public according to Arizona law.
---
A Short History Of Arizona
Grand Canyon state Arizona achieved statehood on Feb. 14, 1912, the last of the 48 coterminous United States to be admitted to the union. Originally part of New Mexico, the land was ceded to the United States in 1848 and became a separate territory in 1863. Copper was discovered in 1854, and copper mining was Arizona's premier industry until the 1950s. After World War II, the widespread availability of refrigeration and air conditioning caused Arizona's population to boom, and Phoenix to become one of the fastest growing cities in America.