CRIMINAL RECORDS SEARCH - INVESTIGATE PEOPLE
Databases are updated daily. All your searches are 100% confidential & secure. | Get 7-day full access to unlimited people search reports for only $4.95.
Type in a name, then press the red search button to find contact information & other public records. Please be patient as this may take a few seconds.
As Seen On:

❖ Contact Info
❖ Sex Offender Records
❖ Criminal History
❖ Court Documents
❖ Police Files
❖ Driving Records
❖ Mugshots
❖ And Much More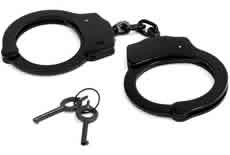 What Will I Find In The Report?
Criminal records online
. 7 DAY Unlimited Searches - Only
$
4.95
.
Available Now!
Due to advancement in technology today, it has become so easy to find detailed information about people living in the USA. On the other hand, finding or gaining access to a trustworthy (or even official) criminal records or background check isn't always as easy as using a search engine and that's why we are here to help.
Below are some of the documents you will find using our service.
Sex Offender Documents
A Copy Of Police Files
Convictions
Arrests
Jail Sentences
Drug Sales
Armed Robberies
Assaults
Murders
Traffic Violations
Parole Violations
Misdemeanors
Warrant Info
DUI Records
Probation
Speeding Tickets
...and much more.
Note that a criminal record can include more than just felony or misdemeanor convictions depending on the law enforcement and geographic location or other government agency responsible for the record.
Access Crime Documents in Minutes using SearchUSAPeople.com
Search people's criminal history. The database is updated on a daily basis with nearly 3 billion records from over 3,500 federal, state and municipal sources nationwide.
You can use our friendly service to find the criminal history information you need in minutes. This includes contact info, speeding ticket files, assaults, sex offender documents, and other felonies.
Subscribe for unlimited
background checks
for 7 DAYs for Only
$
4.95
.
Available Now!
---
Background Checks - Get Exclusive Access To:
Unlimited federal & state public record searches
Uncover tickets, arrests, felonies, and sex offender status
Includes social media, contact information and more
---
Available Criminal Records Vary From State To State
Past arrests.
Warrants.
Current pending charges.
Dismissed charges.
Acquitted charges.
Available crime documents vary from state to state. Crime records are compiled and updated on local, state, and federal levels by various law enforcement agencies. Check documents available in your state on our coverage areas page. Data such as arrest files are updated on a daily basis across all available states.
---
Through The Law System To A Criminal Record
A criminal record is a record of someone's criminal past. The information comes from different sources such as various police authorities nationwide. A background check can include everything from speeding tickets, arrests, to sex offenders, and jail records.
When people commit a serious crime they hopefully get arrested and goes through the law system. Everything will be documented and at the end of the court system, it becomes a public record. Even a parking ticket can turn into a public record. Depending on the state, the digital documents can vary but it usually contains full name, offense type, court, and case number.
The booking details, the evidence created by the law enforcement agency, usually include booking location, booking agency, bond information, bail information, the charges, fingerprints, and mugshots. The information is the personal data available to the public about individuals who are currently in police custody.
---
Why Conduct A Background Check?
A background check is a safe way to learn more about people's criminal history. The background check database includes documents of nearly all of the adults in the USA and is updated every day.
After entering someone's name, you will get a comprehensive result list of their criminal past. It includes everything from contact information such as phone number and address, to property value, arrests, assaults, convictions, jail sentence, court files, police files, and other criminal records.
---