✔ Contact Info
✔ Phone Numbers
✔ Criminal Records
✔ Income Info
✔ Neighbors
✔ People's Age
✔ Property Ownership
✔ And Much More


SEARCH PEOPLE IN IDAHO
Searching for people in Idaho? Enter a name and press the search button and our USA people search will quickly locate and tell you where in Idaho that person lives. The result includes address, telephone number, criminal records, income, property records, and more.
---
Get 7-day full access to unlimited
Idaho people search
reports for only
$
2.95
.
The report includes:
Address
Phone Number
Criminal Records
Public Records
Vehicle Records
Property Ownership
Education
Occupation
Income
Age
Gender
Speeding Tickets
Arrests
Assaults
Court Records
Conviction Details
Sex Offenses
Jail Records
Police Report
Driving Violations
Mugshot(s)
Bankruptcy Filings
Social Accounts
Email Addresses
Census Records
Articles From Newspapers
Immigration Documents
Photos
Birth
Death
Marrige
Divorce
Military Records
.......and much more.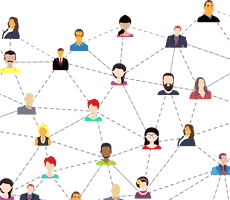 ---
Find People In Cities Like:
Boise
Meridian
Nampa
Idaho
Pocatello
Caldwell
Coeur d'Alene
Twin Falls
Lewiston
Post Falls
Rexburg
Moscow
Eagle
Kuna
Ammon
Chubbuck
Hayden
Mountain Home
Blackfoot
Garden City
---
State of Idaho Total Population:
1,7 Million Residents

Capital City:
Boise

Largest Cities:
Boise: 223,154
Meridian: 95,623
Nampa: 91,382

Bordering States:
Montana, Nevada, Oregon, Utah, Washington, Wyoming
---
About Idaho Public Records
In Idaho, public records are created, collected, stored, and maintained by officials and staff working for state and local government as defined in the Idaho's Public Records Act. The same is for organizations and agencies that are financed by tax dollars. A public record can be documents, books, photographs, tapes, letters, papers, maps, information on a computer, and other data.
Most public records are available but documents that could interfere with police investigations or safety, medical information, private finance accounts, and trade secrets, are not public records.
---
A Short History Of Idaho
Idaho was the last of the 50 states explored by people of European descent. The Lewis and Clark expedition entered present-day Idaho on August 12, 1805, at Lemhi Pass. At that time, approximately 8,000 Native Americans lived in the region. Mormon missionaries founded Fort Lemhi in 1855. In the late 19th and early 20th century English immigrants settled in what is now the state of Idaho.

Chinese made up 33 percent of Idaho's population in the 1880s. They came to work on the railroad. On March 4, 1863, President Abraham Lincoln signed an act creating Idaho Territory from portions of Washington Territory and Dakota Territory. The original Idaho Territory included most of the areas that later became the states of Idaho, Montana, and Wyoming. Idaho Territory assumed the boundaries of the modern state in 1868 and was admitted as a state in 1890.